Iran welcomes Baghdad-Erbil talks
August 15, 2017 - 21:13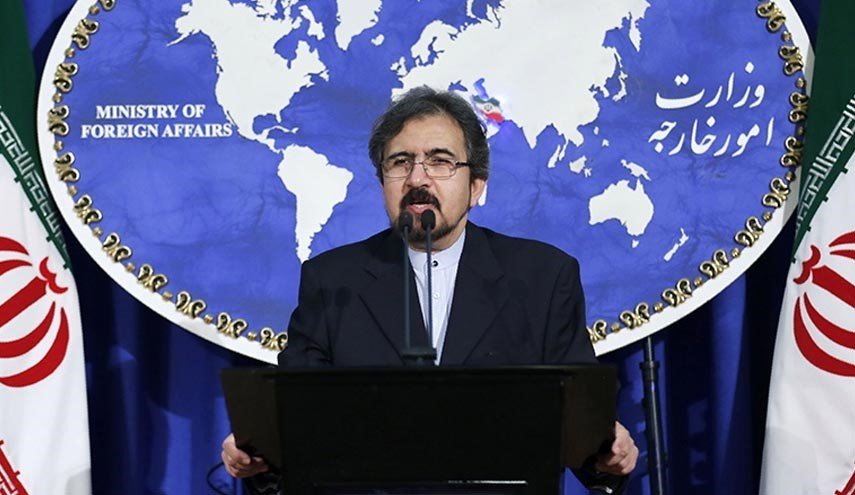 TEHRAN – The Iranian Foreign Ministry on Monday welcomed talks between the Iraqi central government and the Iraqi Kurdistan as a push for independence referendum in the Kurdistan region has caused concerns in Iraq and neighboring countries.
"The Iraqi people and leaders have made valuable achievements in countering terrorism and liberating the Daesh-occupied lands through unity and integrity. They [the Iraqi people and government] will be able to take greater steps on the path of Iraq's development and long lasting stability and security," Foreign Ministry spokesman Bahram Qassemi stated.
Qassemi noted that Iran seeks to have best relations with all Iraqi political, religious and ethnic groups, adding Iran is ready to be Iraq's partner in reconstructing the country.
President of Iraqi Kurdistan Massoud Barzani tweeted on June 7 that an independence referendum is scheduled to be held on September 25, 2017.
The Iraqi government issued a statement on June 9 rejecting any unilateral move by Kurdish regional authorities to press for independence.
Qassemi said on June 10, "The Islamic Republic of Iran's clear stance is to support Iraq's territorial integrity and unity."
Prime Minister of Iraqi Kurdistan Nechirvan Barzani told Iranian Ambassador to Baghdad Iraj Masjedi in a meeting on July 16 that Iran can "play a positive role" in resolving disputes between the Iraqi government and the autonomous Kurdish Regional Government (KRG).
While all countries are insisting on territorial integrity in Iraq, Israeli Prime Minister Benjamin Netanyahu has expressed interest in partitioning Iraq and establishing an independent Kurdish state during a meeting with a delegation of 33 U.S. Republican congressmen.
He said the Kurds are a "brave, pro-Western people who share our values," a source who participated in the meeting on Thursday said, the Jerusalem Post reported Sunday.
The last time Netanyahu addressed the issue publicly was in 2014 when he said in a speech that Israel should "support the Kurdish aspiration for independence."
NA/PA