Nuclear chief: Iran ahead of schedule in redesigning Arak reactor 
August 28, 2017 - 20:16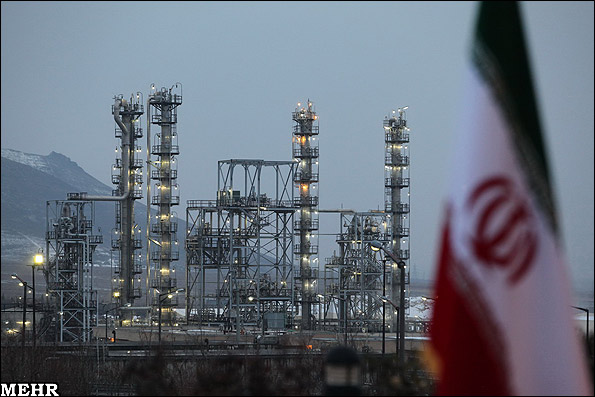 TEHRAN – Iran's progress in redesigning the Arak heavy water nuclear facility (aka IR-40) has surpassed initial estimations, the Atomic Energy Organization of Iran (AEOI) chief announced on Monday.
"We are ahead of schedule in carrying out the plan. Fortunately we signed the respective deal with China, where they accepted conditions laid down by Iran," Ali Akbar Salehi said in an interview.
"The conceptual design of the reactor is complete, the Chinese have inspected and approved it. Also, the basic design was carried out by the Atomic Energy Organization and is expected to receive approval shortly. After that, we will initiate the detailed designing, the agenda for which has also been prepared."
On Thursday, AEOI spokesman Behrouz Kamalvandi told the Iranian media that the Arak heavy water reactor is in the second phase of redesigning.
"About redesigning of the Arak heavy water reactor, which is now called the Khondab heavy water reactor, many things have been done," said Kamalvandi, adding that the project is going ahead according to its timeline and there has been no lagging so far. He also added that the next phase will be about engineering, installation and tapping.
Elsewhere in his interview, Salehi said the AEOI is carrying out its plans to study the feasibility of developing nuclear propellers.
"We are reviewing a second report on that. We have also designated a location where a team of our experts are pushing the plan ahead," he said.
President Hassan Rouhani ordered nuclear scientists last December to start developing systems for nuclear-powered vessels in response to new U.S. sanctions against Iran which were in contrast to the spirit of the 2015 nuclear agreement, officially called the Joint Comprehensive Plan of Action.
Rouhani's announcement marked Tehran's first concrete reaction to a decision by the U.S. Congress a month earlier to extend some sanctions on Tehran that would also make it easier to reimpose others lifted under the nuclear pact.
SP/PA