Bouthaina portrayed in her generation's imagination
September 4, 2017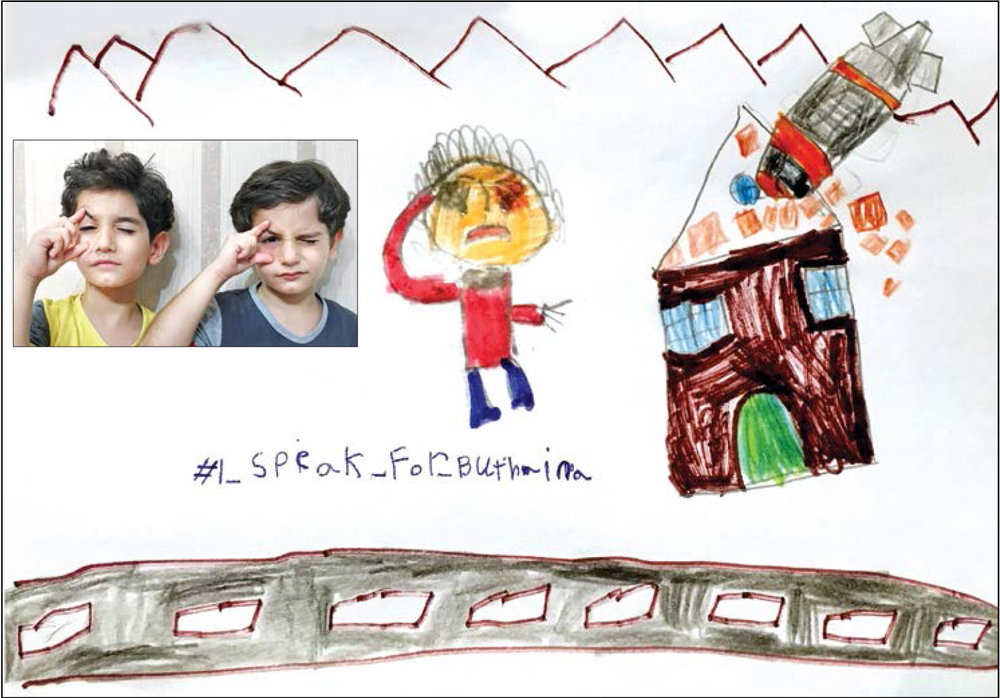 TEHRAN – Ilia and Arya, a twin six-year old boys, made this drawing after they heard about the sufferings of Bouthaina al-Rimi.
Users around the world started sharing photos of themselves with one eye closed in solidarity with Bouthaina, after footage showed the badly bruised and injured little girl trying to open one of her swollen eyes with her fingers.
The young girl, believed to be four or five, was orphaned after her parents and five siblings as well as her uncle were killed in a Saudi airstrike that destroyed their apartment building in the Yemeni capital Sana'a on Friday. Little Bouthaina suffered severe fractures in her face.
SP/