Mogherini says does not like parallels between Iran, North Korea
September 14, 2017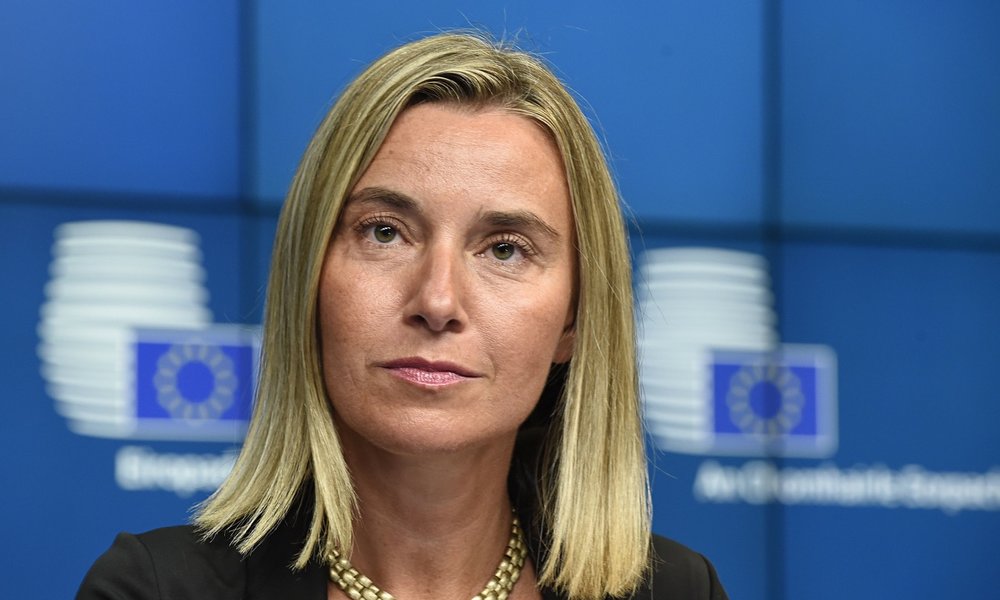 European Union foreign policy chief Federica Mogherini said on Tuesday that she does not see parallels between the situation in Iran and North Korea, officially called the Democratic People's Republic of Korea.
"I do not particularly like the parallels between the situation in Iran and in the DPRK: the political systems are very different; the histories are very different; the two countries are completely different. I do not think it is a good service to the reality of history and of the current situation to make a parallel between the two," she said during her speech at the European Parliament plenary session on the situation in the Democratic People's Republic of Korea.
She also said that the EU has supported and will continue supporting the Iran nuclear deal.
"We have been running the Iran negotiations [leading to the JCPOA] for quite some years with a successful result. There, the unity of the international community was key," she explained.
Some politicians have suggested the nuclear deal with Iran as an example to resolve the nuclear dispute with North Korea. Despite North Korea which has conducted nuclear tests, Iran is a signatory to the nuclear non-proliferation treaty (NPT) and has never been seeking to develop nuclear weapons.
Ayatollah Ali Khamenei, the Supreme Leader of the Islamic Revolution, has declared the production, stockpiling and use of weapons of mass destruction including nuclear arms as haram (religiously forbidden).
German Chancellor Angela Merkel said in an interview with Frankfurter Allgemeine Sonntagszeitung published on Sunday, the nuclear talks between Iran and the 5+1 group (the U.S., Britain, France, China, Russia and Germany) as "a long but important time of diplomacy" that ultimately had a good end, according to the Guardian.
She offered her country's participation in any future nuclear talks with North Korea and suggested that the 2015 agreement with Iran could serve as a model.
Iran, the European Union, Germany and the five permanent members of the UN Security Council including the United States signed the nuclear deal in July 2015. It went into effect in January 2016.