Boroujerdi-ha House lures travelers with plenty of traditional charm
September 16, 2017 - 18:24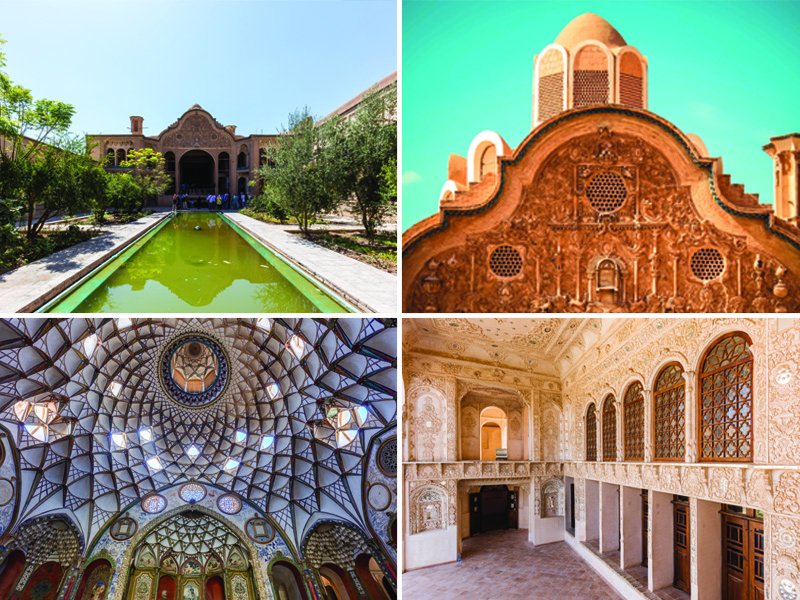 A photo collection depicts parts of the interior and façade of Boroujerdi-ha House, a 19th-century merchant mansion in Kashan, central Iran.
Locally known as Khaneh Boroujerdi-ha, the traditional house plays host to dozens of foreign and domestic travelers each day.
It bears aesthetic significance due to its rich architectural layout and designs that includes abundant molded ornaments, intricate plasterwork, murals, glasswork, mirrorwork, and woodwork.
Elaborately decorated, its courtyard is laid out around a central fountain pool which sits below ground level in order to help reduce the ambient temperature.
The mansion originally consisted of two sections, an inner part dedicated to only immediate family and an outer part where guests are entertained but today the latter is usually open to the public.
An alluring destination, Kashan boasts a bunch of architectural wonders, an atmospheric covered bazaar, boutique hotels and a UNESCO-registered garden.
Many travelers opt to bypass the delightful oasis city that is sprawled on the edge of the Dasht-e Kavir on their journeys between Tehran and Isfahan provinces.
AFM/MG