UNESCO World Heritage Committee to put Yazd to vote in July
May 27, 2017 - 18:56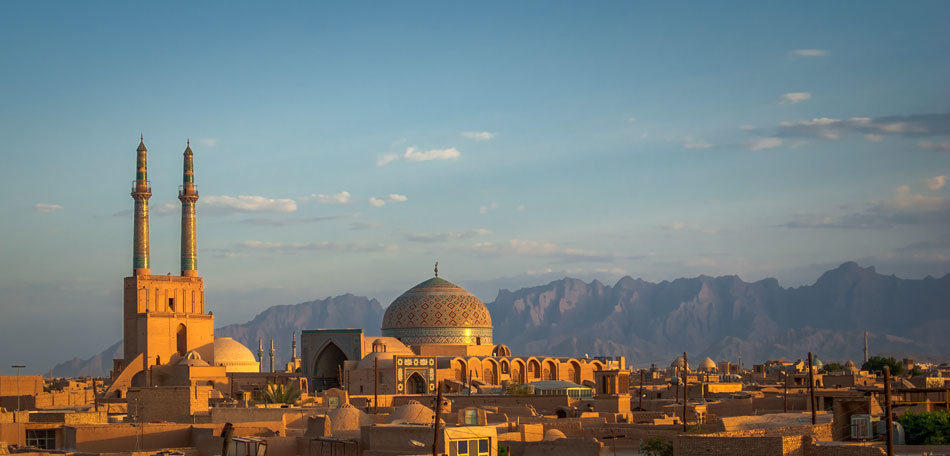 TEHRAN – The ancient city of Yazd, central Iran, will be assessed as a candidate for inclusion in the UNESCO World Heritage list during the 41st session of the World Heritage Committee, which will be held on July 2-12 in Krakow, Poland.
Iran's Cultural Heritage, Tourism and Handicrafts Organization compiled a comprehensive file for possible inscription of the ancient adobe city in 2016, which was deemed incomplete by UNESCO assessors who reminded some shortcomings to be redressed in order to enhance its chances.
CHTHO Deputy Director Mohammad-Hassan Talebian says the organization has addressed all the issues outlined by UNESCO.
UNESCO specialists required some modification which are currently carried out and we hope the historical city would be placed on the World Heritage list this year with no objection, ISNA quoted Talebian as saying on May 25.
In August 2016, Mariana Correia at the head of a UNESCO technical evaluation mission paid a visit to Yazd as part of the decision-making process for inscribing the ancient city.
Yazd is wedged between the northern Dasht-e Kavir and southern Dasht-e Lut on a flat plain ringed by mountains.
According to the UNESCO website, the historical structure of Yazd is a collection of public-religious architecture in a very large scope comprising of different Islamic architectural elements of different periods in a harmonious combination with climatic conditions.
With its winding lanes, forest of badgirs (wind catchers), mud-brick houses, atmospheric alleyways and centuries of history, Yazd is a delightful place to stay, referring as a 'don't miss' destination by almost all travel associates in the region. The city has an interesting mix of people as well, some 10 percent of whom follow the ancient religion of Zoroastrianism.
On tentative list
Up to now, Iran has listed over 50 historical and natural sites on the UNESCO tentative list of world heritage sites, which are up for inscription within the years ahead.
Amongst the entrees are Alisadr Cave, Arasbaran Protected Area, Bazaar of Qaisariye in Laar, Cultural Landscape of Alamout, Firuzabad Ensemble, Hamoun Lake, Harra Protected Area, Ensemble of Qasr-e Shirin, Imam Reza (AS) Holy Complex, Industrial Heritage of Iranian Railway, Persian Caravanserai, and Salt Domes of Iran.
PHOTO: The skyline of Yazd, a historical city in central Iran that embraces rich cultural heritage and traditional architecture.
AFM/MG