Tehran welcomes autumn with rangers at schools, pollution monitoring plan
September 22, 2017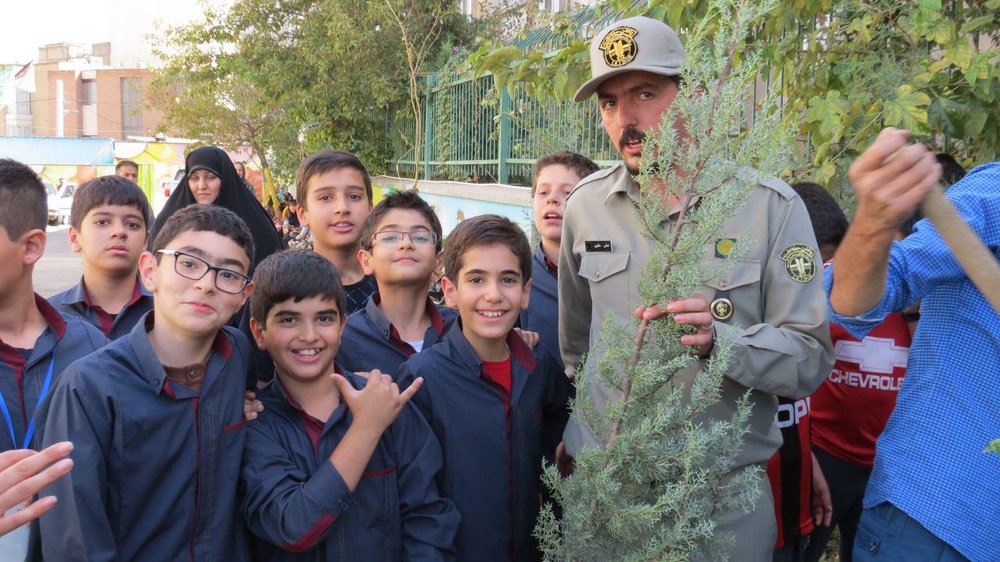 TEHRAN – Tehran's Department of Environment has two programs for this autumn, one of which is the presence of rangers on the first day of academic year at schools and the other is the monitoring of pollutant sources.
"The Department of Environment plans to introduce students with their environmental and ecological problems through the presence of rangers at schools," the chief of Tehran's Department of Environment Mohammad-Hossein Bazgir said.
"Having knowledge about environment, students can help us to solve ecological problems," he explained.
He said that the department has several meetings with schoolmasters as well as officials of the Ministry of Education to increase knowledge of students about environment in Tehran in the current academic year.
He said that students are to attend courses on environmental protection to become more aware of ecological concerns in the city.
About 13 million students are to start the new school year across Iran today.
Pollution sources monitoring
Meanwhile, Tehran's Department of Environment will begin a new plan for monitoring sources of pollution sources in the city, Bazgir announced.
"We have recognized some 1,600 places in Tehran including industrial, service or medical centers, which are sources of pollution and we are planning to control their pollution by the next two months," he announced.
In autumn and winter strong winds from the western and southern belts of Tehran blow pollution from industrial factories to the center, which become captured by the mountain range in the north and east in what some refer to as a "gas chamber".
While air pollution exists throughout the year, the situation is exacerbated in the winter months, when temperatures close to the ground are colder than those above. This restricts the natural flow of air distribution, locking harmful pollutants in a position to be inhaled by the general public.
Tehran's pollution issue is provoked primarily by the millions of cars on the roads, poor quality of petrol, and industrial pollution from factories surrounding the city. The more than 3 million cars and motorcycles overburdening Tehran's streets in stifling daily traffic, burn low standard fuel that contributes to more than 80% of the pollutants in the air.
Further, hefty energy subsidies have promoted over consumption at a low cost amongst the public. Locals blame the government for continuing to expand car manufacturing industries instead of taking stricter measures to put the one million outdated cars off the streets.
SB/MG