Iran, Belarus to bolster medical co-op
October 1, 2017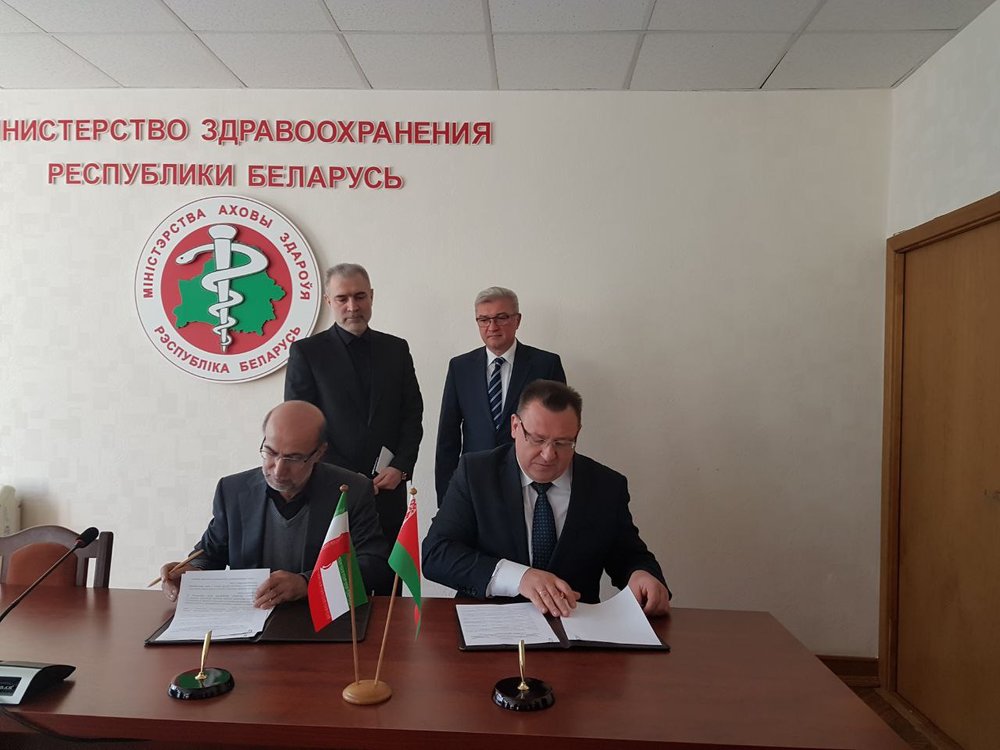 TEHRAN —Iran and Belarus discussed ways of enhancing cooperation in the healthcare sector.
The Iranian ambassador to Belarus, Mustafa Oveysi, and the Belarusian minister of health, Valery Malashko, negotiated different approaches that can be adopted to improve research, teaching, medical, health, and pharmaceutical cooperation, IRNA reported on Saturday.
Mentioning the two countries accomplishments and capabilities in the health sector, Malashko underlined the importance of expanding ties and exchange of experiences.
On the sidelines of the visit, Iranian deputy health minister Gholamreza Asghari and his Belarussian counterpart Vyacheslav Shylo signed a memorandum of understanding aiming at promoting pharmaceutical cooperation between the two sides.
In his future trip to Iran, Malashko and Iranian Health Minister Hassan Qazizadeh Hashemi are to ink a comprehensive memorandum of understanding covering many areas of healthcare.
MQ/MG