S. Korea to have a hand in Iran's health sector
December 17, 2017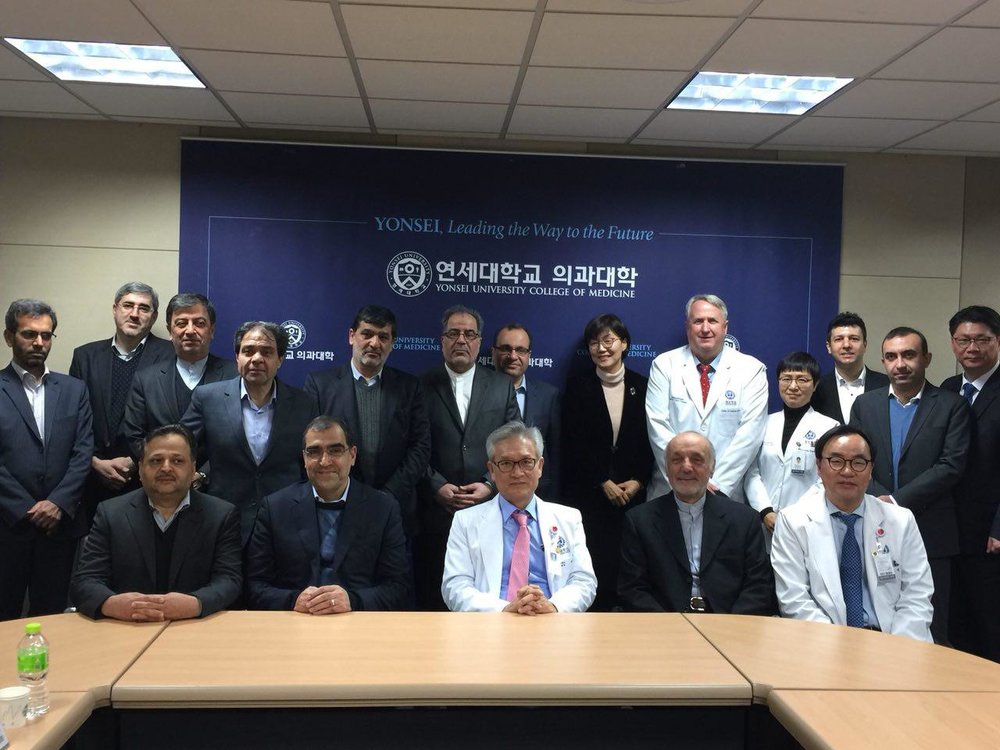 TEHRAN – Iran and South Korea have committed to cooperate on health-related issues concerning equipping and building new hospitals as well as sharing specialized knowledge in the sector.

Iranian Health Minister Hassan Qazizadeh-Hashemi and his South Korean counterpart, Park Neunghoo, signed a memorandum of understanding (MOU) in Seoul on Friday.
Six other agreements regarding building new hospitals in Iran, increasing investment schemes, social security and insurance, and information technology were inked between the two sides, the Iranian health ministry's official website reported.
"South Korea has made considerable advances in the health sector and is eager to expand cooperation with us," Qazizadeh-Hashemi said, stating "this is a wonderful opportunity for us to use South Korea's knowledge and experience and I'm sure that private sectors of the two countries will make full use of the investment opportunities which is provided by South Korean banks."
Till now contracts for building 3 hospitals have been signed and this is an "excellent" opportunity for Iran to raise employment, the minister highlighted.
He emphasized that the administration is deeply interested in the rise of private sector activities in providing health services saying "the national budget bill for the next Iranian calendar year 1397 [starting March 2018] clearly indicates that both domestic and foreign private sector can invest on providing health care services."
"In South Korea there are 11.5 hospital beds per 1,000 people while the number is 1.5 in Iran," Qazizadeh-Hashemi said.
Speaking on the hospital staffing ratio per bed Qazizadeh-Hashemi noted that there are 3 healthcare providers per bed in South Korea which is an indicative of proper salary systems in the country.
"Asian countries including South Korea has made great advancement in health sector and we, the ministry and the private sector, can take advantage of their success particularly in building new hospitals, setting up and developing the use of electronic health records," he stated.
The Iranian deputy health minister Mohsen Asadi Lari deemed Qazizadeh-Hashemi's trip to Korea important in building and developing new hospitals in the country by executing the previous and newly signed MOUs between the two countries.
"Using financial aids provided with other countries can enable us to build some 15,000 hospital beds," IRNA quoted Asadi Lari as saying.
Qazizadeh-Hashemi travelled to South Korea at the head of a delegation comprising MPs and health officials on Thursday on an official invitation of South Korea's Ministry of Health and Welfare. He paid a visit to Severance Hospital of the Yonsei University Health System which has approximately 2,500 bed. He also visited 1,400-bed Seoul national university hospital during his three-day trip.
MQ/MG