Tehran, Jakarta to complete PTA negotiations soon
October 2, 2017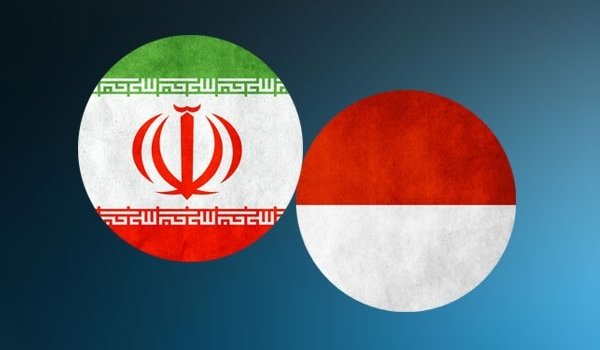 TEHRAN- In the fourth round of their negotiations on Preferential Trade Agreement (PTA), Iran and Indonesia agreed to complete their negotiations in this due as soon as possible so that the agreement will be implemented soon, according to the director of bilateral talks of the Indonesian Ministry of Commerce.
Ni Made Ayu Marthini said one of the agenda discussed at the fourth negotiation was the reduction of export tariffs for Indonesian products to Iran.
"The discussion is a concrete step for Indonesia that is expected to bring advantages for business actors," Made said in a written statement received by Antara news on Saturday.
She explained that the high cost of exports to Iran is due to the high tariffs applied by the country for Indonesian products. Besides that, the payment transactions should be made through a third party. With the reduction in tariffs, the export cost of Indonesian products to Iran will be reduced.
In the previous talk, the two countries focused more on connecting perceptions and discussing the PTA draft and have succeeded in agreeing on several articles.
"The last discussion was mostly about substantial issues, among others, capital and products that the export tariffs are expected to reduce, as well as rules of origin draft," Made noted.
In the fifth round, the negotiation chairpersons will be more flexible and pragmatic with the spirit of completing the agenda so as to produce quality and mutually beneficial documents of both countries.
"Iran is an important and potential partner for Indonesia in expanding market access in the Middle East region," Made asserted.
Some PTA deals between Iran and other countries are with Malaysia, Vietnam and Pakistan. Iran will also establish Free Trade Zone with the Eurasian Economic Union (EAEU).
Trade balance between Indonesia and Iran during the period 2013-2016 always showed a surplus for Indonesia. Data of 2016 showed the value of Indonesia's exports to Iran reached $235.19 million and Indonesian imports from Iran amounted to $103.4 million.
Meanwhile, total trade between Indonesia and Iran in January-July 2017 rose by 201.82 percent compared to that in the same period in 2016. Indonesia's exports to Iran during that period stood at $175 million, while Indonesian imports reached $208.2 million.
Indonesia's main export commodities to Iran are paper and paper products, as well as palm oil, while Indonesia's imported commodities from Iran are petroleum, gypsum, iron and steel products, and sulfur.
MA/MG