By staff and agency
U.S. Defense Secretary supports staying with nuclear deal
October 5, 2017 - 14:58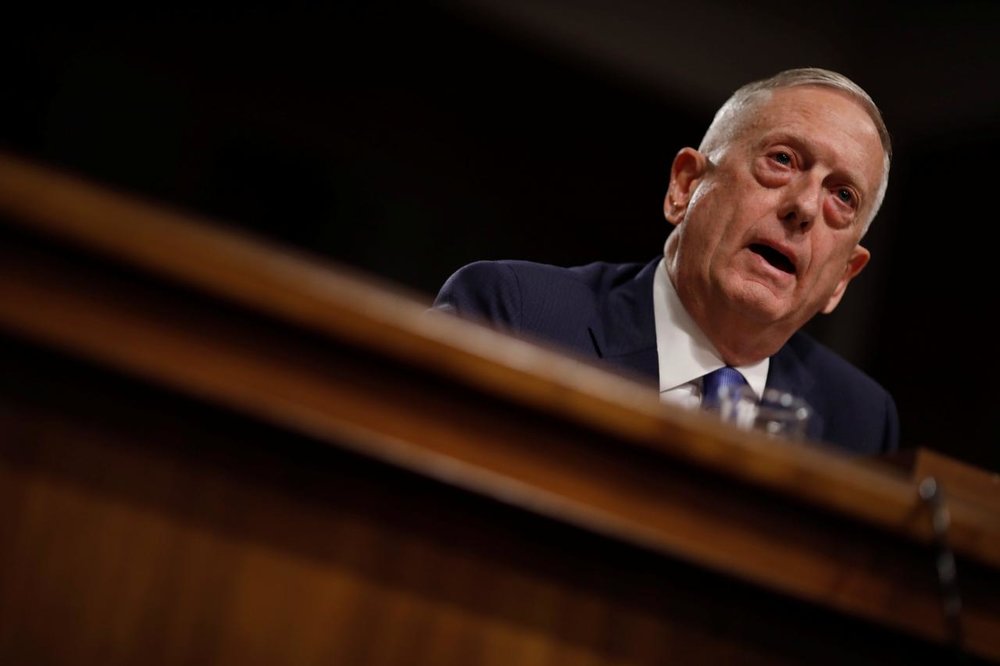 U.S. Defense Secretary Jim Mattis said on Tuesday the United States should consider staying in the Iran nuclear deal.
"If we can confirm that Iran is living by the agreement, if we can determine that this is in our best interest, then clearly we should stay with it," Reuters quoted him telling a Senate hearing.
During his speech at the UN General Assembly last Tuesday, U.S. President Donald Trump hinted that he may not recertify the agreement when it comes up for review by a mid-October deadline, in which case the U.S. Congress would have 60 days to decide whether to reimpose sanctions waived under the accord.
"I believe ..., absent indications to the contrary, it is something that the president should consider staying with," Mattis added.
Earlier, when Mattis was asked whether he thought staying in the deal was in the U.S. national security interest, he replied: "Yes, senator, I do."
He noted that Iran is "fundamentally" in compliance with the nuclear deal.
According to CNN, U.S. Secretary of State Rex Tillerson and congressional lawmakers are spearheading efforts to amend U.S. legislation regarding Iran to shift focus away from the nuclear issue -- a move that could allow the U.S. to stay in the multilateral nuclear deal.
The nuclear deal was reached in July 2015 and went into effect in January 2016.
Except the U.S. under Donald Trump, all other signatories to the nuclear deal – France, Germany, Britain, Russia and China and the European Union - have been insisting on the full implementation of the multilateral agreement endorsed by the UN Security Council Resolution 2231.
Yukiya Amano, chief of the United Nations' International Atomic Energy Agency, said on September 26 that Iran is implementing its nuclear commitments under the deal.