Iran says U.S. can't renegotiate nuclear deal 
January 13, 2017 - 20:19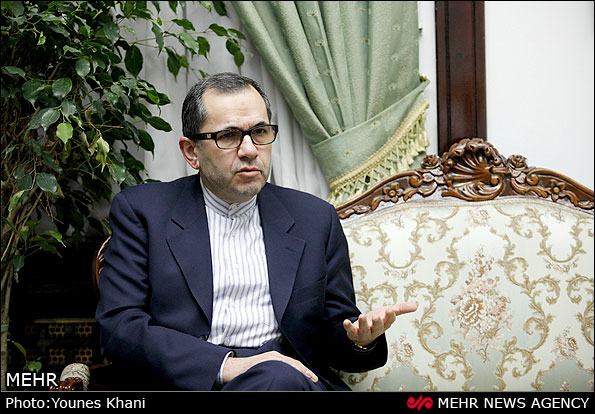 TEHRAN – Just a week away from President-elect Donald Trump to take office, Iran is increasingly toughening rhetoric against the U.S. for a possible dishonoring of the 2015 international nuclear deal, saying it won't allow reigniting the debate.  
"The BARJAM (Persian acronym for the deal) dossier won't reopen, and we won't allow this to happen," Majid Takhtravanchi, top nuclear negotiator and deputy foreign minister for European and American affairs, was quoted as saying on Friday.
"And this is the stance of all signatories to the deal."
Also, Kamal Kharrazi, director of Iran's Strategic Council on Foreign Relations who was Iran's foreign minister from 1997 to 2008, on Friday highlighted the international dimension of the deal, which cannot be reviewed.
Iran and six world powers - the U.S., China, Russia, France, England, and Germany - finalized the nuclear deal in July 2015, removing sanctions against Iran in exchange for it pursuing a limited nuclear program.
The remarks come after U.S. Secretary of State nominee Rex Tillerson said on Wednesday that he feels there should be a "full review" of the nuclear deal and "any number of side agreements that are part of that agreement."
Tillerson was speaking in his Senate confirmation hearing.
Tillerson is not the first one to emerge hostile to the nuclear deal with some already characterizing Trump's election as a death knell for the historic international pact.
At his stump speeches, Trump lambasted the nuclear deal time and again, calling it a "disaster" and "the worst deal ever negotiated."
He also raised the prospect of pulling out of the deal as U.S. president.
This is while other cabinet nominees have been picking words more cautiously vis-à-vis the deal.
In a break from the pattern, U.S. Defense Secretary nominee James Mattis said on Thursday he backed Washington keeping its side of the bargain although it's not a deal he "would have signed."
"But when America gives her word, we have to live up to it and work with our allies."
The antagonistic tone on the deal runs counter to outgoing President Barack Obama who has kept hailing the nuclear deal a signature foreign policy legacy.
AK/PA