By Ebrahim Fallahi
WB sees a steady GDP growth for Iran
October 16, 2017 - 9:26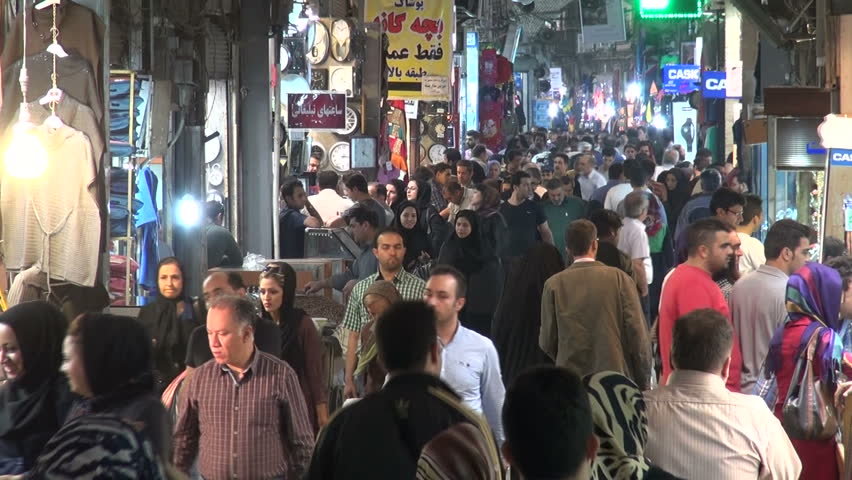 TEHRAN- In one of its latest reports the World Bank (WB) has predicted a moderate but steady growth for Iran's gross domestic product (GDP) in 2017 through 2019.
The publishing of this report has coincided with Donald Trump's recent decision on withholding certification of Iran nuclear deal and passing it to the Congress, which has raised concerns over Iran's economic situation in the upcoming months or even years.
According to the report, titled "Iran's Economic Outlook - October 2017", Iran's GDP will experience a growth of 3.6 percent in 2017.
"In the medium term, the economy is expected to undergo a moderation in growth as spare capacity in the oil sector is utilized. Growth in 2018-19 is expected to be slightly stronger than 2017 as investment growth turns positive and accelerates along with more political and economic stability, following the reelection of President Rouhani for a second 4-year term in May 2017," WB's newest report said.
The country's GDP growth will stand at 4 percent and 4.3 percent in 2018 and 2019, respectively, WB's October report indicated.

However the forecasted Ian's GDP growth in 2017 registers a 0.4 percent drop from the GDP growth previously predicted by WB in April 2017 and the announced figures for 2018 and 2019 each show a 0.1 percent decline in comparison with the released figures in WB's previous report published in April 2017.
According to the data presented, the growth in the country's agriculture and industry sectors are predicted to stand at 4 percent and 4.6 percent respectively while the services sector is predicted to experience a 2.3 percent growth in 2017.
The WB report is published just a few days after the International Monetary Fund (IMF) in its latest World Economic Outlook titled "Seeking Sustainable Growth: Short-Term Recovery, Long-Term Challenges" predicted a 3.8 percent real GDP growth for Iran in 2018, rising from 3.5 percent in 2017.
"In 2018, growth is expected to increase to 3.8 percent, mostly reflecting stronger domestic demand in oil importers and a rebound of oil production in oil exporters," the IMF report said.
The data presented in IMF report indicates that Iran's GDP growth will even outpace that of Middle East, North Africa, Afghanistan and Pakistan (MENAP) region which is forecasted to be 3.5 percent in 2018 and 3.8 percent by 2022.
As of the implementation of the JCPOA in January 2016 many of the world nations have been inclined in boosting their economic bonds with Iran via signing various contracts in different economic sectors. Many countries have made investments in Iran and Trump's recent stance may threaten their business interests and economic benefits in Iran.
What is clear is that Trump's decision on passing the matter to Congress will not probably result in any harsh consequences for the nature of the deal itself and it seems world economies are counting on the "safety of the deal" for now.