No country should ditch nuclear deal: CTBTO chief
October 16, 2017 - 20:11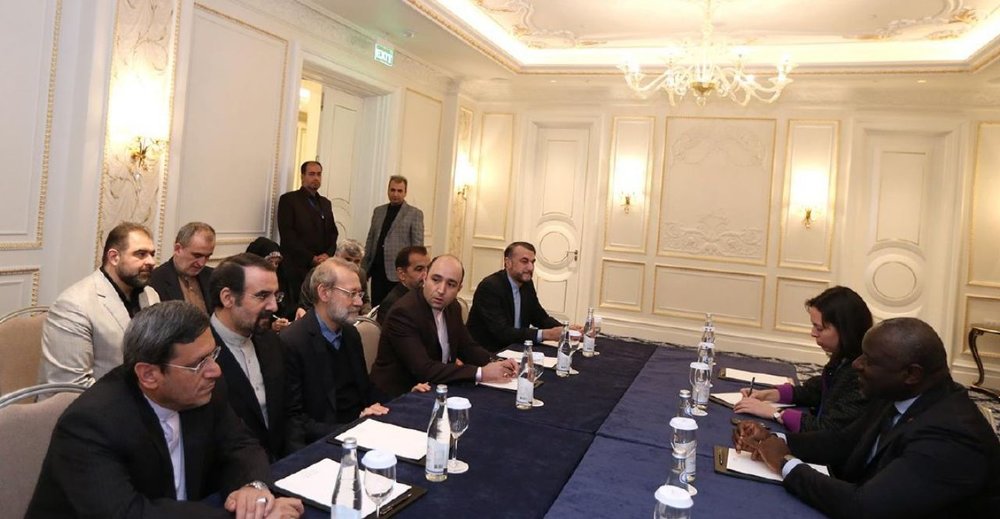 TEHRAN - Executive Secretary of the Comprehensive Nuclear-Test-Ban Treaty Organization Lassina Zerbo said on Monday that no country should take actions to ditch the 2015 nuclear deal known as the Joint Comprehensive Plan of Action.
"The nuclear agreement is one of the most important deals in the past decade. The JCPOA is an international agreement and all signatories should make efforts to protect it," Zerbo said during a meeting with Iranian Majlis Speaker Ali Larijani in Saint Petersburg.
The remarks by Zerbo came three days after U.S. President Donald Trump officially announced he will not certify Iran's compliance to the nuclear deal and used harsh language against Iran.
Larijani said Iran will respond to Trump's inappropriate behavior.
"Iran is a member to the International Atomic Energy Agency and accepted some commitments under the JCPOA. We have paid high costs and if we are supposed to just pay cost because of Trump's inappropriate behavior, we will definitely review the situation," Larijani stated.
Larijani noted that the IAEA has confirmed Iran's compliance to its nuclear obligations for eight times, but the U.S. president claims that Congress should decide in this respect.
"So what responsibility the Agency shoulders?" he asked.
Trump threatened to "terminate" the JCPOA if he could not "reach a solution working with Congress and our allies" to change the nuclear deal.
After Trump's speech, Yukiya Amano, the director general of the International Atomic Energy Agency, reconfirmed that Iran is fully implementing its commitments under the nuclear deal.
The nuclear deal was signed by Iran, the U.S., Britain, France, China, Russia, Germany, and the European Union in July 2015 and went into effect in January 2016.
NA/PA