General Baqeri: 'Life of terrorists is coming to end'
Iran's military chief meets Syrian president
October 20, 2017 - 19:39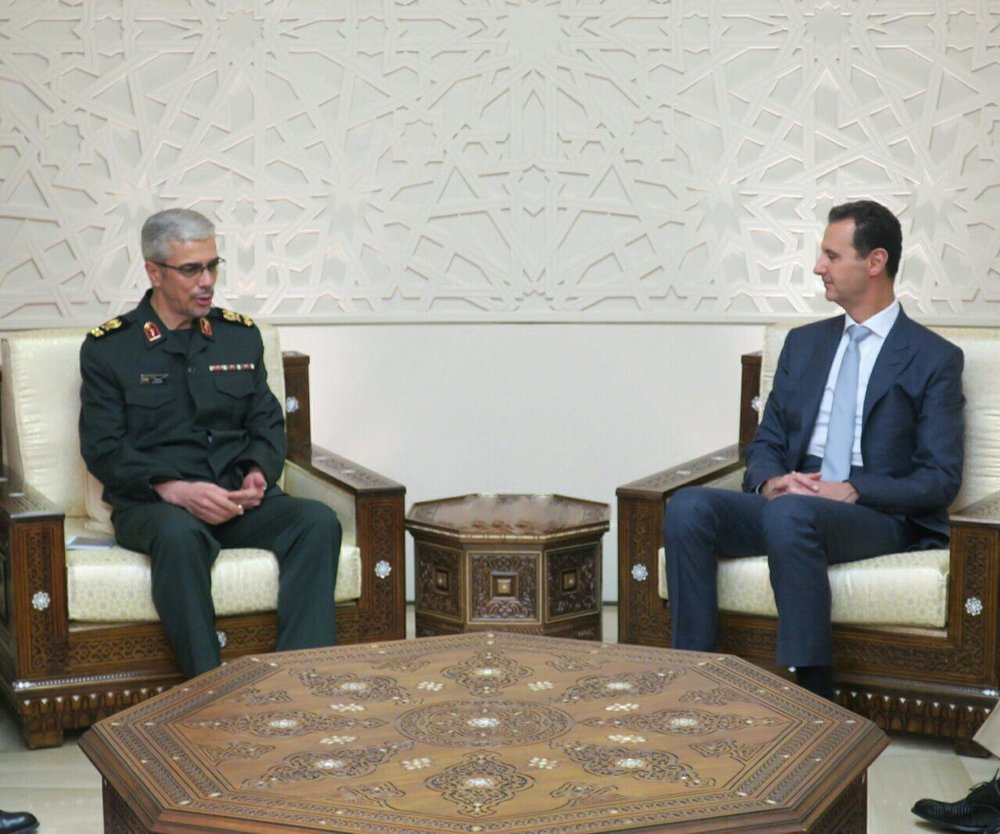 TEHRAN - Major General Mohammad Baqeri, the chief of staff of the Iranian armed forces, met with Syrian President Bashar al-Assad in Damascus on Thursday.
Baqeri said that Iran will continue supporting the Syrian government and people in the war against terrorism.
Assad praised supports by Leader of the Islamic Revolution Ayatollah Ali Khamenei and the Iranian people and government for Syria in fighting terrorism.
The major general left Tehran for Damascus on Tuesday by heading a high ranking military delegation.
Mohammad Baqeri, Iran's armed forces chief of staff, meets "defenders of holy shrines" in the Aleppo region in northwest Syria.
Baqeri also met with "defenders of holy shrines" in the Aleppo region in northwest Syria, IRNA reported on Friday.
Tehran refers to those Iranians who fight alongside Syrians against the terrorists as "defenders of holy shrines".
"The process of the resistance front's victories by braveries of the defenders of the holy shrines will continue. We are getting close to end of the life of terrorists," he explained.
He added, "The main factor behind these victories is unity and coordination among the forces [who are fighting terrorists], their spirit of altruism, faith on God and also self-confidence of the resistance front."
He described coordination between the Syrian Army and defenders of the holy shrines as "exemplary".
These "coordination" and "integrity" will be continued till the total eradication of the terrorists, the military chief asserted.
The top general also announced the purpose behind his visit to Syria after the "great victories" of the Syrian forces against terrorism was to draw up a "common strategy for continued coordination and military cooperation in the next stage".
During his meeting with Syrian army chief of staff Lieutenant General Ali Abdullah Ayoub on Wednesday, Baqeri said that Iran stands beside the Syrian government and people in countering terrorists.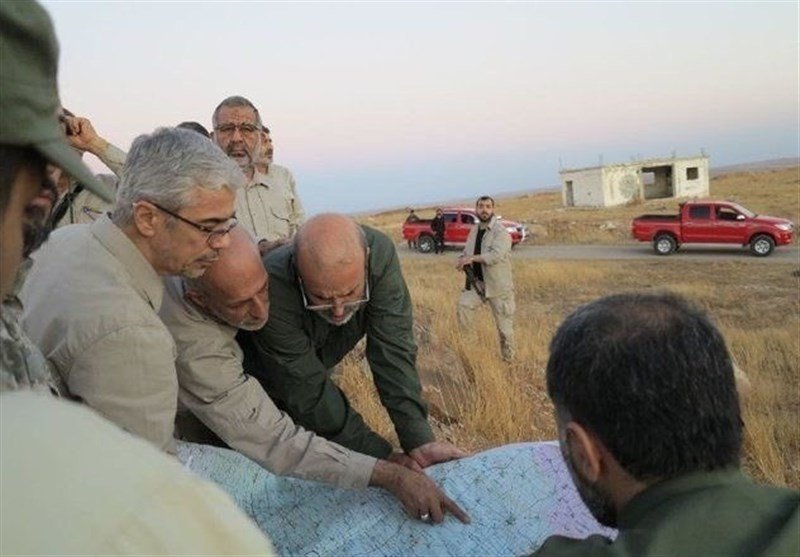 The Iranian commander also said that the Zionist regime of Israel's continued aggressions against Syria is "unacceptable".
Iran and Russia, which joined the Syrian forces against terrorists in Syria, have also succeeded to arrange dialogue between the Syrian government and the opposition with a cooperation by Turkey which has been on the side of the opposition since the war broke out in Syria in March 2011.
The sixth round of negotiations over the Syrian conflict in Syria was held on September 14 in Astana, Kazakhstan. The talks focused chiefly on the creation of a "de-escalation zone" in Idlib province in northwestern Syria. The Astana talks are ultimately meant to bring about a nationwide ceasefire.