Majlis votes for proposed science and energy ministers
October 29, 2017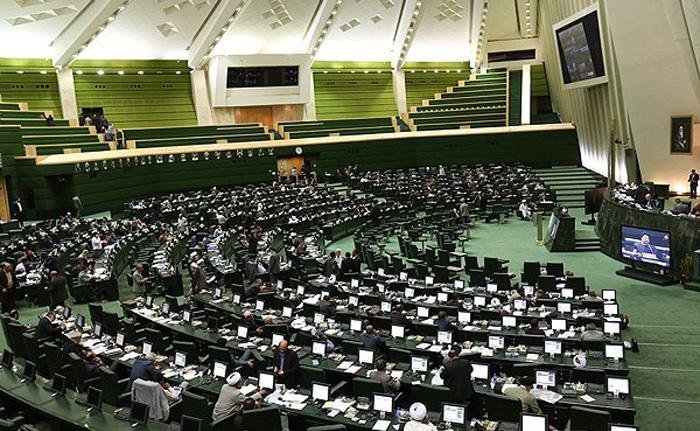 TEHRAN – Majlis on Sunday voted for the two remaining ministers of President Hassan Rouhani's cabinet.
Out of 276 MPs present in the 290-seat parliament, Reza Ardakanian received 225 votes in favor, 38 against, and 13 abstentions to lead the Energy Ministry.
Rouhani's other nominee for minister of science, Mansour Gholami, was also approved by the parliament with 180 votes in favor, 82 votes against and 14 abstentions.
The president handed his list of ministerial nominees to parliament on August 5, three days after he was sworn in. He delayed introducing a nominee to run the Science Ministry, naming a caretaker.
In a letter to Parliament Speaker Ali Larijani last week, Rouhani submitted the names of the nominees for the two remaining cabinet posts.
Headed by Larijani as speaker, the parliament began debating Rouhani's proposed ministers on Sunday.
Rouhani went to the parliament on Sunday to defend his cabinet picks.
Introducing Gholami, Rouhani said, "The minister of science was introduced with a bit of delay. Of course, the delay had its own advantages, as it showed how sensitive the society, especially leading figures from academia, is toward the fate of science and university."
Rouhani pledged that his administration would spare no effort in pursuing its path of "respecting science and students" as well as "promoting freedom of speech and thought".
He also said Dr. Gholami is a top academic, who will continue the policy of "moderation", urging the society not to prejudge his decision to propose Gholami.
The new minister of science was born in Hamadan in 1953. He received a BS degree in agriculture from Bu-Ali Sina University in 1976. He also has master's degree in horticaltural sciences from Tarbiat Modares University. He received his PhD in horticulture and oenology from the University of Adelaide in Australia in 1996. He is president of Bu-Ali Sina University in Hamadan.
Abdolkarim Hosseinzadeh, a reformist lawmaker, spoke against Gholami, saying his poor management of Bu-Ali Sina University in Hamadan proves that he cannot act as a good leader in the post.
Hamideh Zarabadi, another reformist lawmaker, also spoke against the proposed minister, criticizing the president for not delivering what he had promised.
Abbas Goudarzi, a principlist parliamentarian, lauded Rouhani's pick, describing the proposed minister as a revolutionary – a term used by principlists to refer to 1979 Islamic Revolution loyalists.
Parliamentarian Habibollah Dahmardeh spoke in favor of Gholami. "He can understand problems of the universities and I urge all representatives to vote unanimously in favor of him."
President Rouhani also defended the energy minister, describing Ardakanian as an experienced manager who can deal with the country's energy issues, especially the water crisis.
Rouhani nominated Ardakanian as energy minister, after his first pick, Habibollah Bitaraf, failed to receive a vote of confidence from the parliament.
Ardakanian was born in Yazd in 1958. He received a BS in civil engineering from Sharif University of Technology and an MA in water engineering. He holds a PhD in water resources management from Canada's McMaster University. He is the founding director of the UN University's Institute for Integrated Management of Material Fluxes and of Resources (known as UNU-FLORES).
Seyed Razi Norouzi, a representative from Shoush, said the most important issue faced by the country is the water crisis and that Ardakanian has proved to be incompetent in this regard.
Vali Makeli, a principlist lawmaker, also spoke against the proposed energy minister, saying in order to achieve sustainable development, slogans and words are not enough.
Abdollah Razian, who represents Qaemshahr, spoke in favor of the proposed minister, saying Ardakanian's good reputation across the world can attract investors to Iran.
Another representative, Gholamreza Kateb, praised Rouhani's pick for energy minister, saying his experience can resolve the country's energy issues, especially the water shortage.
MH/PA