Rouhani names academics as energy, science ministers
October 21, 2017 - 19:59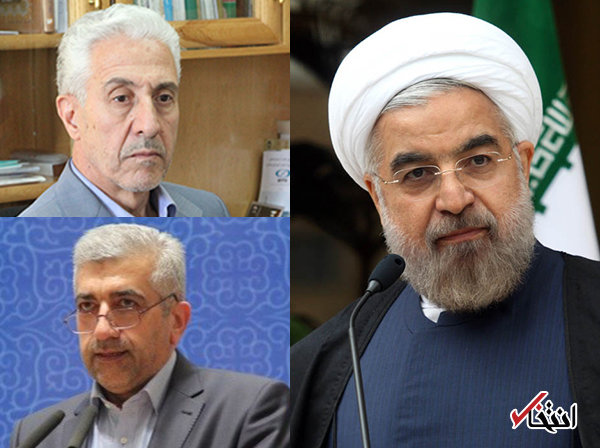 TEHRAN – In a letter on Saturday, President Hassan Rouhani introduced two candidates, most notable for their academic careers, for post of science and energy ministers to the parliament, IRNA reported on Saturday.
Rouhani nominated Reza Ardakanian as energy minister, after his first pick, Habibollah Bitaraf, failed to receive a vote of confidence.
Rouhani's other ministerial pick is Mansour Gholami, who has been proposed as the new science minister. The president did not introduce any candidate for the post when he introduced his cabinet members to the parliament on August 8.
Gholami was born in Hamadan in 1953. He received a BS degree in agriculture from Bu-Ali Sina University in 1976. He also has master's degree in horticaltural sciences from Tarbiat Modares University. He received his PhD in horticulture and oenology from the University of Adelaide in Australia in 1996. Currently, he is president of Bu-Ali Sina University in Hamadan.
Ardakanian was born in Yazd in 1958. He received a BS in civil engineering from Sharif University of Technology and a master's degree in water engineering. He holds a PhD degree in water resources management from Canada's McMaster University. He is the founding director of the UN University's Institute for Integrated Management of Material Fluxes and of Resources (known as UNU-FLORES).
MH/NA/SP