Iran parliament approves Rouhani cabinet nominees, rejects ?
August 8, 2017 - 13:31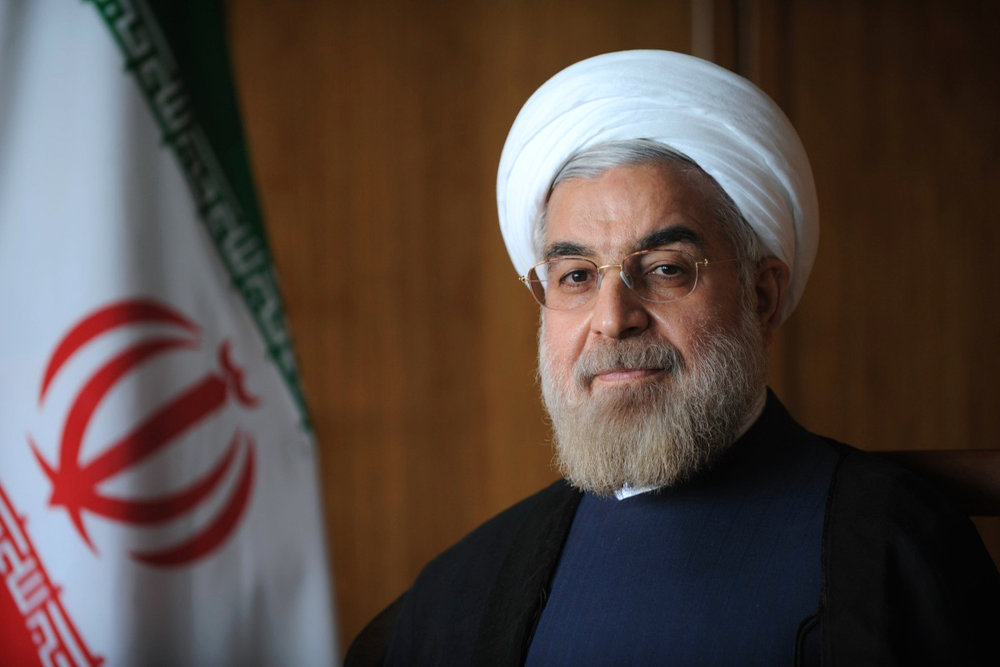 TEHRAN – Iran's parliament on Sunday approved all but one of President Hassan Rouhani's ministerial picks.
The parliament debated each of the 17 nominees over the course of five days, rejecting three minor candidates.
Rouhani's nominee for energy was turned down.
Mohammad Javad Zarif , Ministry of Foreign Affairs: Confirmed 236-26
Former UN ambassador and the incumbent foreign minister, Zarif was Iran's chief negotiator on the nuclear deal reached in 2015.
In August 2013, the U.S.-educated Zarif was approved as foreign minister by a 232-36 vote. Zarif has heaped an equal share of praise and vitriol all along the way. While he was branded a "spy" during the nuclear negotiations by his dye-in-the-wool opponents, President Hassan Rouhani awarded the "Medal of Merit" to him for the signature achievement in 2016.
Also, in 2016, Zarif and his American counterpart John Kerry won the annual Chatham House Prize for making significant contributions to improving international relations.
Zarif has the full trust of Ayatollah Khamenei, Leader of the Islamic Revolution. In one of his speeches, the Leader hailed the top diplomat as "pious and brave."
Zarif's intuitive use of social media is unrivaled among ministers. He continues to post consequential tweets on sensitive foreign policy issues.
In reinstituting Zarif as foreign minister, Rouhani seeks to fix strained relations with regional Arab states, particularly Saudi Arabia, accelerate the Syrian peace efforts with the aid of Russia and Turkey, and finally shield the nuclear deal against the antagonistic Trump administration.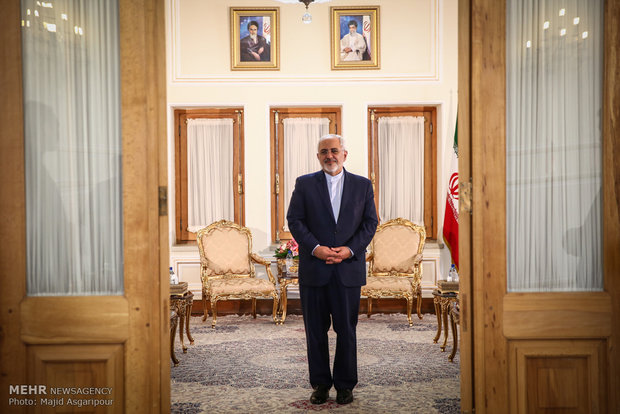 Amir Hatami, Ministry of Defense: Confrimed 261-10
The fourteenth defense minister since the 1979 Islamic Revolution, the incumbent Deputy Defense Minister Brigadier General Amir Hatami had been proposed to replace Hossein Dehghan in Rouhani's second administration.
The 51-year-old battle-hardened Hatami, if approved, will be the first defense pick from the Iranian army in twenty four years, with five of his predecessors from the Islamic Revolution Guards Corps (IRGC).
Hatami will have the responsibility to orchestrate Iranian forces against any possible threats in the beleaguered Middle East, bring about structural changes in the military in line with asymmetric, guerrilla wars.
Also, the laconic commander has to oversee a major part of the country's missile program.
Following the recent test-launch of Iran's first satellite-carrier rocket, Simorgh (Phoenix), Hatami proudly said Iran can now run the entire "space cycle which includes station, satellite-carrier, satellite, designing, and navigation."
A key issue will be Iran's increasing military cooperation with Russia in the Syrian battleground and future arms deals with Moscow.
A major focus of Iran's Defense Ministry over the past years has been the development of unmanned aerial vehicles, a macro-policy Hatami has to continue.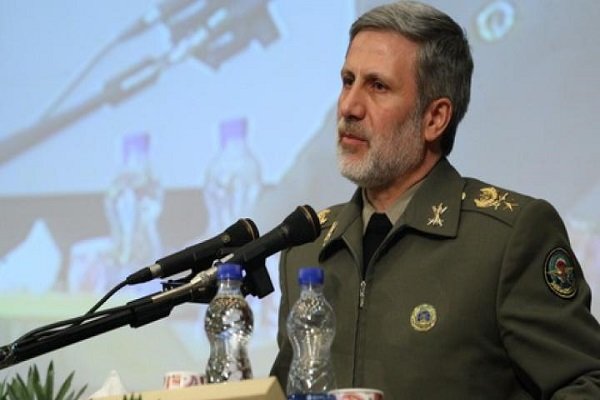 Mahmoud Alavi, Intelligence Ministry: Confirmed 252-22
Rouhani decided to keep the 63-year-old Alavi in the sensitive post. Alavi won a 227-38 confidence vote in 2013.
Prior to the ministerial position, Alavi had served as parliamentary representative for the southern city of Lamerd for 12 years.
His first tenure as intelligence minister coincided with the Islamic State ravaging through virtually the entire Middle East, particularly Syria and Iraq.
While the self-styled terrorist extremist group struck many places in Europe and other Middle East countries, it failed to arrange such raids on Iranian soil until before June 7, 2017.
At least 16 people were killed when six attackers mounted simultaneous gun and suicide bomb assaults on Iran's Parliament building and the tomb of Ayatollah Khomeini, the Islamic Republic's founder.
All ISIS-linked assailants were immediately killed, and a number of their sympathizers arrested in different hideouts across the country.
While Alavi came under indirect criticism for the events, he said upwards of a hundred terrorist efforts had been thwarted.
Just days after, Alavi said the mastermind behind the Tehran attacks had been killed by security forces.
A highlight in Alavi's performance is June 2016 when terrorists planning to blow up 50 locations were arrested before operations in Tehran and three other central provinces.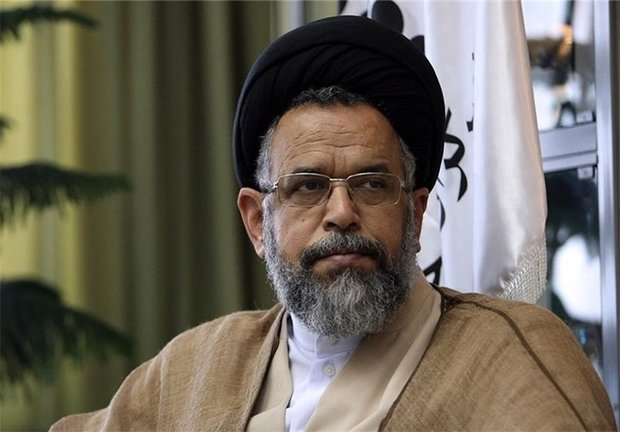 Abbas Akhoundi, Transport Ministry: Confirmed 188-75
Rouhani reintroduced Abbas Akhoundi to lead the important Ministry of Transport and Housing.
The 60-year-old Akhoundi has a PhD degree in political economy from the Royal Holloway, University of London (RHUL).
He narrowly secured a vote of confidence from the parliament in 2013 in a 159-107 vote.
Akhoundi, a technocrat, was the minister of housing and urban development from 1993 to 1997 under the Hashemi Rafsanjani administration.
He will face a tough job if approved as minister. At the wake of the international nuclear deal, he managed to forge two megadeals with Airbus and Being to renovate the country's aging air fleet.
Also, Akhoundi has to handle the huge task of modernizing the country's rail network.
Nearly ten provinces out of 31 lack access to railway network though first railways were built nearly a century ago.
A difficult mission for Akhoundi is to lure foreign investment into the rail industry, estimated to need approximately $25 billion by the end of the six five-year development plan (2021).
In addition to stretching the domestic rail network, other priority projects include railway electrifications and the planned international freight route, called the North-South International Transport Corridor.
Mohammad Javad Azari Jahromi, Information and Communications Technology Ministry: Confiremd 152-120
He was the youngest proposed minister. Rouhani proposed him for the Ministry of ICT. Born in Jahrom, Kerman province in 1982, Jahromi is a graduate of electrical engineering from the University of Water and Electricity.
Jahromi occupied a managerial position in the Ministry of Intelligence in 2002. In 2009 he moved to the Ministry of ICT.
The young official has also worked six years as director general in the Radio Communications and Regulation Organization. He has been member to the board of directors of Rightel Telecommunication Company.
He has been the CEO of Telecommunication Infrastructure Company for over a year now.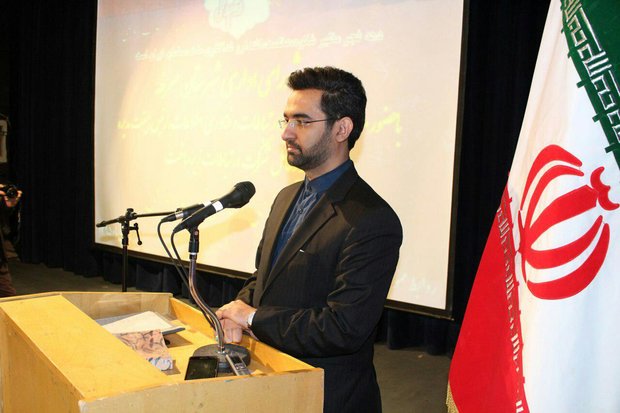 Bijan Namdar Zanganeh, Oil Ministry: Confirmed 230-35
Bijan Namdar Zanganeh had been proposed as minister of petroleum. He held the same position in the first Rouhani administration.
He headed the same ministry from 1997 to 2005 under Mohammad Khatami. He was minister of energy from 1988 to 1977 under the Rafsanjani administration. Zanganeh was also agriculture jihad minister from 1983 to 1988.
Zangeneh was born in Kermanshah in 1953. He spent his early school years in his hometown before moving to Tehran where he received his high school diploma. He received his MSc in civil engineering from the University of Tehran in 1977 and then became a civil engineering professor at Khajeh Nasireddin Toosi University of Technology until his retirement in 2006.
Under his leadership Iran succeeded to regain its share of the oil market after sanctions against the country were lifted based on the landmark nuclear deal, which went into effect in January 2016. Also, under his management the Oil Ministry has struck contracts with the French Total and other contracts are on the way.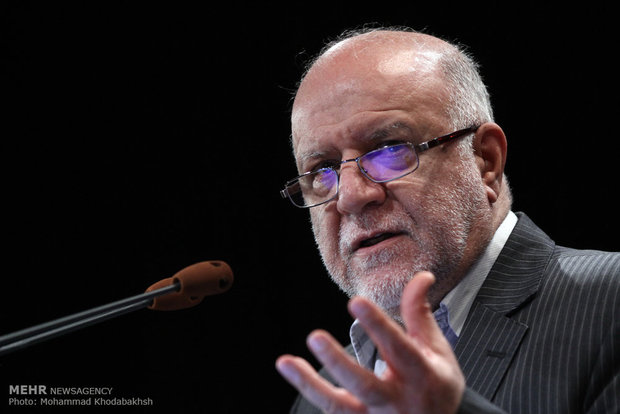 Mohammad Shariatmadari, Industries, Mine, and Trade Ministry: Confiremd: 241-25
Holding a master's degree in commercial management Shariatmadari had been proposed as minister of industries, mine, and trade. He served as vice president for executive affairs since Rouhani took office in 2013.
Shariatmadari served as acting minister of sports and youth from October to November 2013. He was the minister of commerce from 1997 to 2005 under Khatami.
He became a member of Central Revolution Committee following the 1979 revolution. He is among the founders of the Intelligence Ministry and served as its deputy chief.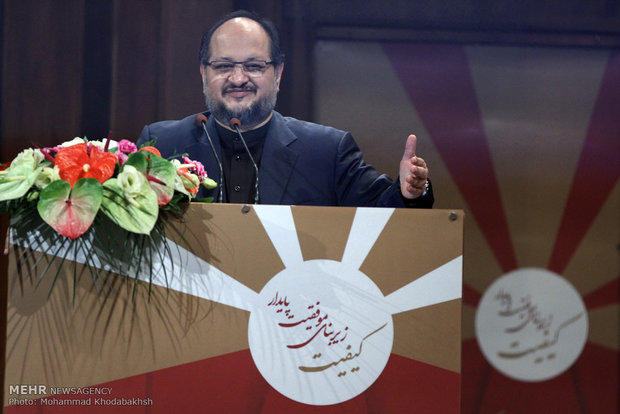 Habibollah Bitaraf, Energy Ministry: Rejected 133-132
Habibollah Bitaraf had been proposed as minister of energy. He was energy minister for 8 years during the Khatami presidency. He is remembered as a capable minister and honest person during his days in the ministry.
He is a University of Tehran alumnus. During his serving as minister, many huge national projects were launched such as numerous power plants and dam construction projects.
He served as governor of Yazd province from 1986 to 1989.
Bitaraf was among the students who stormed the United States embassy in Tehran in 1979.
Masoud Karbasian, Finance and Economic Affairs Ministry
Karbasian has been nominated as minister of finance and economic affairs.
He has been acting as deputy economy minister and head of the Customs Organization under incumbent Economy Minister Ali Tayyebnia. Karbasian has also served as deputy minister of trade.
Karbasian holds a PhD in commercial management. He has acted as top advisor to mayor of Tehran, head of domestic trade at ministry of trade, director of trade at Ministry of Petroleum, director of foreign trade at Ministry of Trade, director of planning at Ministry of Trade, and head of economic affairs and trade at Ministry of Heavy Industries.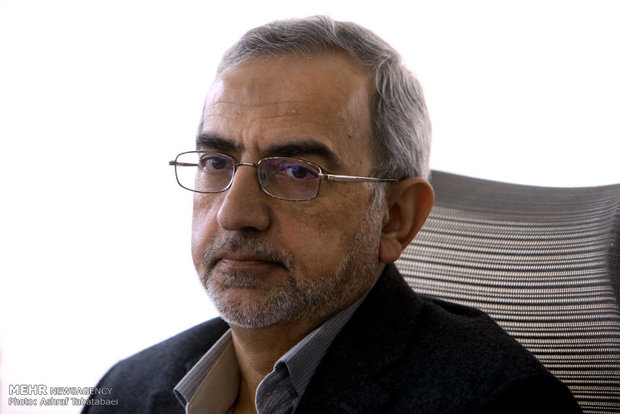 Mohammad Bathaei, Education Ministry: Confirmed 238-35
Rouhani had nominated Mohammad Bathaei as the new head of the Education Ministry. Bathaei is an educator and politician. He previously served as the deputy education minister. He also served as the acting minister from October 19, 2016 after the resignation of Ali Asghar Fani until November 1. Bathaei served as director of the National Strategic Monitoring Center of the Budget and Planning Organization. He has a bachelor in educational planning and management, and a master's degree in state management.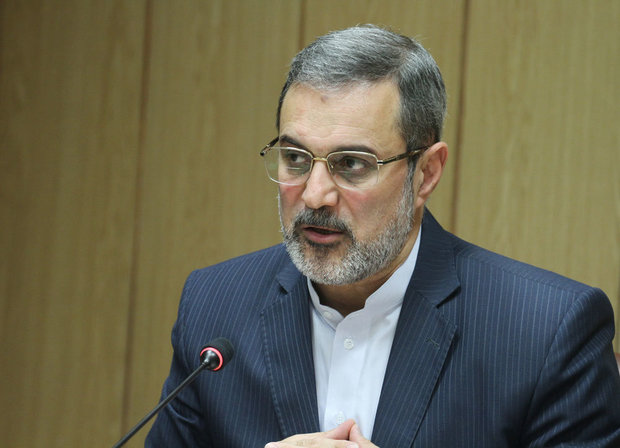 Abbas Salehi, Ministry of Culture and Islamic Guidance: Confirmed 242-25
Abbas Salehi had been named as the new minister of culture and Islamic guidance. Salehi is a scholar and journalist who is currently holding office as the deputy minister of culture and Islamic guidance.
He was acting culture minister from October 19 until November 1, 2016. Salehi is a contributor author to the Tafsir Rahnama and has been a member of Qom Seminary's preaching affairs board of trustees.
He had received a PhD in philosophy from a university linked to Qom Seminary. Salehi also served as deputy culture minister for cultural heritage and activities. He is also a cleric, but doesn't wear the usual outfits Shia clerics do.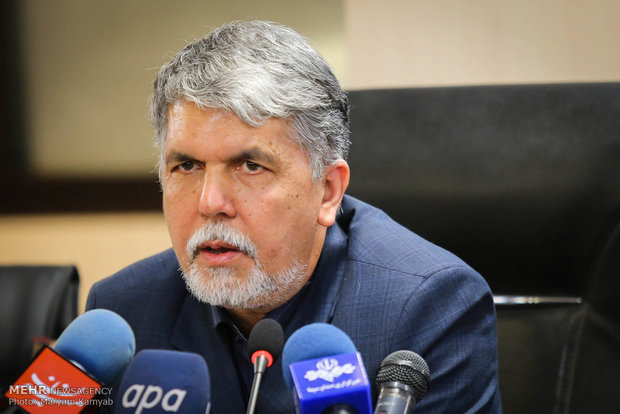 Rahmani Fazli, Interior Ministry: Confirmed 250-25
Abdolreza Rahmani Fazli had been kept as interior minister in Rouhani's new cabinet. Rahmani Fazli was born in Shirvan in 1959. He is a graduate of Ferdowsi University of Mashhad. He also received a PhD in geography from Tarbiat Modarres University. He served as the president of Supreme Audit Court from 2008 to 2013.
Rahmani Fazli has also served parliament representative, deputy chairman of the national TV, deputy head of economic and international affairs at the Interior Ministry. In 2013, when he was first named as interior minister, Rahmani Fazli was given 256 votes in favor and 19 against, while 9 MPs did not attend the session.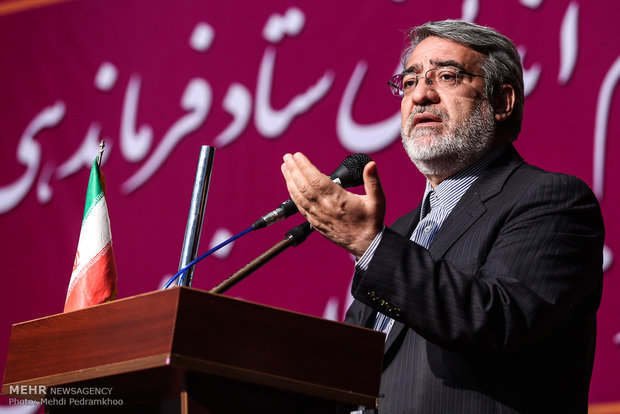 Masoud Soltanifar, Ministry of Youth and Sports: Confirmed 225-39
Masoud Soltanifar had retained his position as the minister of youth and sports. He was previously head of the Cultural Heritage, Handcrafts and Tourism Organization.
Soltanifar was Rouhani's candidate for the Ministry of Youth and Sports in 2013, a nomination that was rejected by the parliament. In October 2016, he was again nominated for the position and was approved by the new parliament.
He also served as a Tehran councilor and governor of Gilan Province. He was previously deputy head of the Physical Education Organization. He has received his MA degree in political science from the University of Tehran.
Mahmoud Hojjati, Ministry of Agriculture: Confirmed 164-23
Mahmoud Hojjati had been nominated as agriculture minister. He held the same position in the first term of Rouhani.
Born in Isfahan in 1955, he studied civil engineering at Isfahan University of Technology. He was transport minister from 1997 to 2000 and agriculture minister from 2001 to 2005 under President Khatami. He was also governor of Sistan and Baluchestan Province from 1989 to 1994.
Ali Rabiei, Ministry of Labor: Confirmed 191-15
Ali Rabiei had been proposed as labor minister, a post he held in Rouhani's first administration.
He was born in Tehran in 1955. He studied state management at the University of Tehran. He holds a master's degree in sociology and PhD in strategic management.
He was advisor to President Mohammad Khatami for social affairs from 1997 to 2005. He was also head of the presidential secretariat for homeland security committee at the Supreme National Security Council from 2002 to 2005, at the time the body was headed by Hassan Rouhani.
Rabiei was also deputy intelligence minister for parliamentary and legal affairs from 1987 to 1993. He is also a professor sociology, politics and economy at Tehran University.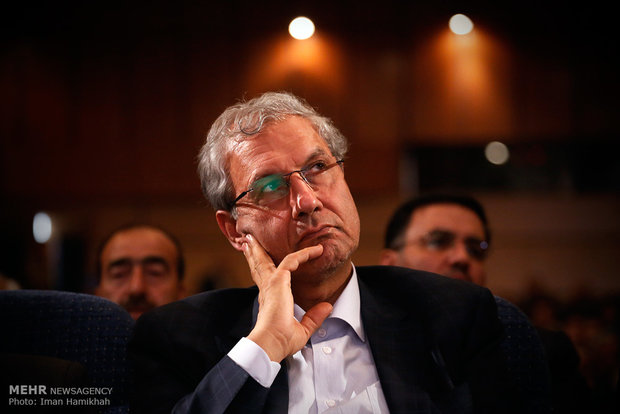 Hassan Ghazizadeh Hashemi, Ministry of Health and Medical Education: Confirmed 253-18
Hassan Ghazizadeh Hashemi, the incumbent minister of health and medical education, had been proposed to hold the same position.
He is the architect of the "health evolution plan" also known as "Rouhani-Care", a plan worked out to reform Iran's healthcare system.
Born in Fariman in northeastern Khorasan Razavi Province in 1959, he studied general medicine and ophthalmology at Mashhad University of Medical Sciences. He undertook ant segment and cornea fellowship at Shahid Beheshti University of Medical Sciences.
He had served as advisor to Science Minister Mohammad Farhadi from 1997 to 2001.
Ghazizadeh Hashemi is also head of Noor Ophthalmology Complex, which he founded in 1993 and a co-founder of "Nooravaran Salamat Charity Foundation".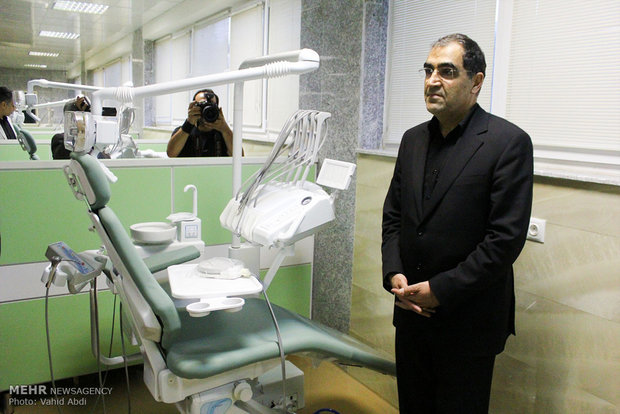 Alireza Avaie, Justice Ministry: Confirmed 244-18
Alireza Avaie had been proposed as minister of justice in the new Rouhani cabinet. A native of the southwestern city of Dezful, he received an MA degree in private law from the University of Tehran.
He was prosecutor general of Dezful in 1979 and held the same position in Ahwaz in 1988. He was also the head of the department of justice in provinces of Lorestan, Markazi and Isfahan in 1994, 1998 and 2002 respectively. He held the same position in Tehran from 2005 to 2014.
He was a judge of the Supreme Court and the deputy interior minister in 2014.