Iran: JCPOA becoming part of non-proliferation regime
November 16, 2017 - 11:28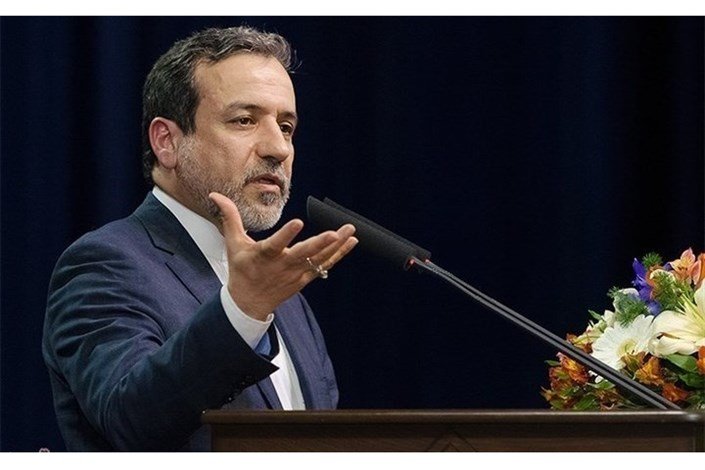 TEHRAN - Iranian Deputy Foreign Minister Abbas Araqchi said on Wednesday that the 2015 nuclear deal is the "only" experience to settle a "complicated crisis" through dialogue, noting it "has become part of the non-proliferation regime".
The nuclear deal, officially called the Joint Comprehensive Plan of Action, was reached after 10 years of intermittent and two years of intensive talks.
The deal was signed between Iran, the European Union, Germany and the five permanent members of the UN Security Council in July 2015. The UN Security Council adopted a resolution confirming the deal.
"The JCPOA is so strong that Trump [the U.S. president] has not been able to tear it up so far. The reason is that the JCPOA was approved by the UN Security Council," Araqchi said during a conference on arms and security in West Asia in Tehran.
Under the JCPOA Iran agreed to slow down its nuclear activities in exchange for removal of economic and financial sanctions. The UN nuclear watchdog, the International Atomic Energy Agency, is authorized to verify Iran's compliance to the deal.
"The JCPOA is an agreement based on which a country builds trust on its unwillingness to manufacture nuclear weapon and in return the right of the country to enjoy peaceful nuclear technology is recognized," said Araqchi, the deputy foreign minister for legal and international affairs.
He noted that the JCPOA is something "beyond Iran and even the [West Asia] region".
"Totality of the non-proliferation system is endangered without the JCPOA"
"The JCPOA has become part of the non-proliferation regime and its importance is beyond the nuclear issue. Totality of the non-proliferation system is endangered without the JCPOA, so the international community supports it," he explained.
Araqchi said that there is no alternative for the nuclear deal.
"If the U.S. [Trump] thinks the JCPOA is the worst deal ever in the U.S. history and seeks to tear it up it (he)should respond whether the Middle East would be a safer place without the JCPOA," he pointed out.
He also said that Iran has been following its anti-hegemonic policies after the conclusion of the nuclear deal in July 2015.
-----'Middle East biggest market for arms sale'
Araqchi said that the Middle East is the biggest market for selling conventional arms.
Saudi Arabia, Qatar, the United Arab Emirates and Turkey are the biggest buyers of weaponry, he said.
"Arms trends in West Asia are worrisome," he noted.
Elsewhere, he said that the Zionist regime of Israel's policies are the main reason behind instability in the region.
NA/PA