Total can't leave Iran's gas deal under U.S. pressure: Zanganeh
November 19, 2017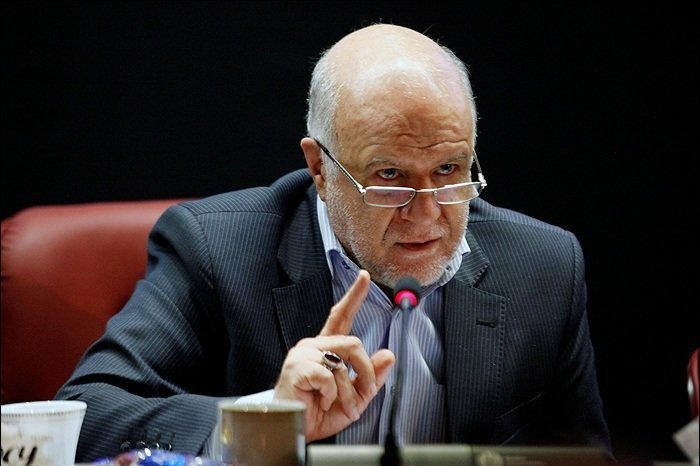 TEHRAN - Iranian Oil Minister Bijan Namdar Zanganeh said on Saturday that the French energy company Total cannot leave the gas deal with Iran under U.S. political pressures, Press TV reported.
"Iran has a valid legal contract with Total and the company can only drop the deal if the United Nations Security Council imposes international sanctions against Tehran," Zanganeh said on Saturday on the sidelines of his meeting with visiting Deputy Prime Minister of Uzbekistan Alisher Sultanov.
Earlier in October, Total Chief Executive Patrick Pouyanne said his company will go ahead with Iran deal even if the United States decides to impose unilateral sanctions on Teheran.
In an interview with International Oil Daily, Pouyanne said, however the company would examine the consequences of Trump's decision, and if there are any laws that obliges it to withdraw from Iran, then it will comply.
In early November last year, Iran signed a $4.8 billion agreement on development of phase 11 of its South Pars gas field (shared with Qatar in the Persian Gulf) with France and China.
The deal which was in the form of a heads of agreement (HOA) document based on Iran's new oil contracts (known as IPC) was signed between National Iranian Oil Company (NIOC) and a consortium including France's Total, China National Petroleum Corporation (CNPC) and Petropars, a subsidiary of NIOC.
According to Zanganeh, the contract for development of the gas field will be carried out in two phases with a total period of 20 years.
EF/MA