Leader to Quds Force chief: You did great service to humanity by destroying Daesh
November 21, 2017 - 22:11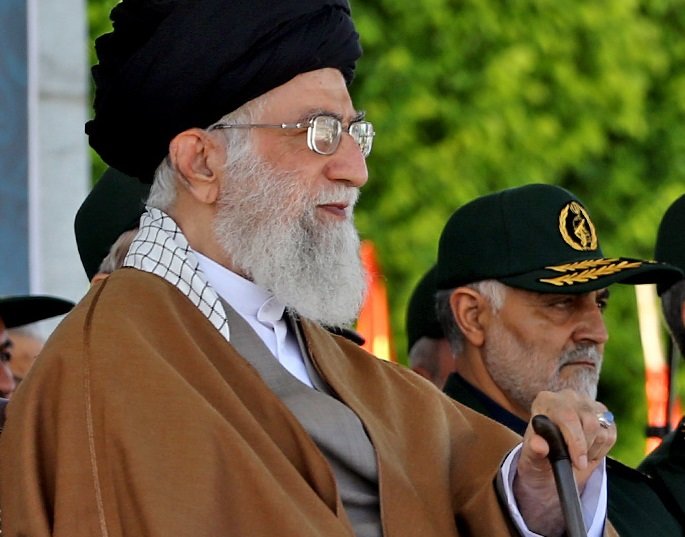 TEHRAN - Thanking Quds Force Commander General Qassem Soleimani for congratulating him on the fall of Daesh in both Syria and Iraq, the Leader of the Islamic Revolution issued a message in which he said the defeat of Daesh dealt a great blow not only to this sinister and repressive group it also came as greater blow to those who created civil war in the region with the aim of destroying the anti-Zionist groups and weakening independent governments.
Ayatollah Khamenei said the defeat of Daesh was a disappointment to "the former and current U.S. administrations" and the "dependent regimes" in the region who "created this group" and provided every kind of support for it in order spread their "filthy domination" in West Asia and make the Zionist regime dominant in the region.
Ayatollah Khamenei says the fall of Daesh is a great blow to U.S. and its regional backers"You, by destroying this cancerous and dangerous tumor not only did a great service to regional countries and the Islamic world you also did a great service to humanity," part of the Leader's message read.
Earlier in the day Major General Soleimani, who has been at frontline positions in battles against Daesh in Iraq and Syria, thanked Ayatollah Khamenei's wise leadership, the sacrifices of Iraqi and Syrian people and governments as well as the Iranian military advisors for their courageous fight against the terrorist Daesh group.
PA/PA