Iranian bathhouse: A meeting place for cleaning up
November 22, 2017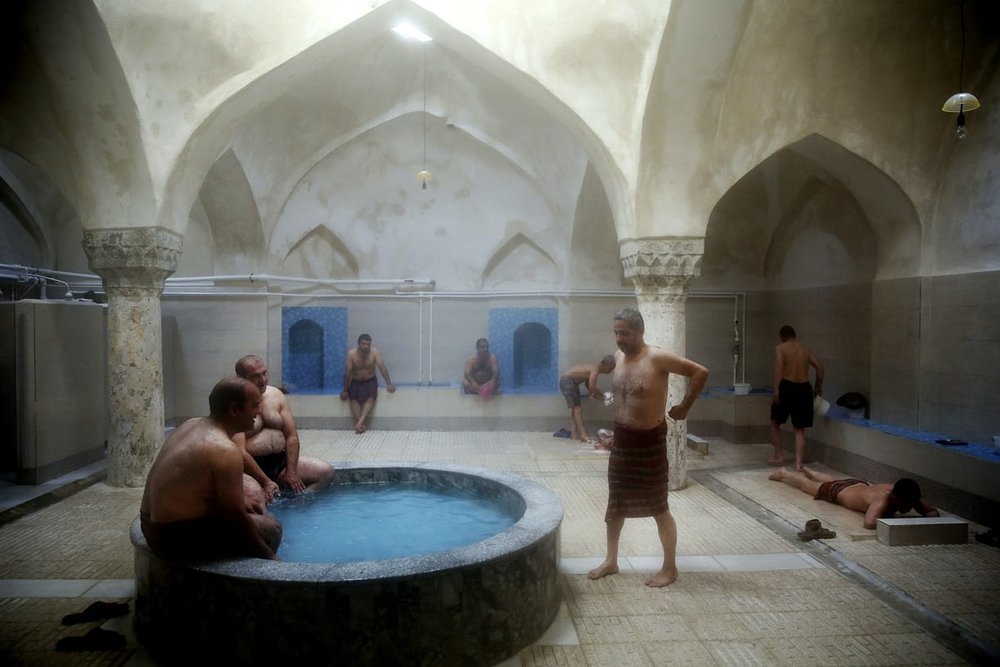 In past time, bathhouses or 'hammams' in Iran were not only places for bathing and cleaning up. They had a social concept for people who gathered at these places weekly.
It was a place where people talked with each other about their daily life, and shared humors and news. There are still bathhouses in Iranian cities but they do not have their social function anymore since most people have bathrooms in their homes due to modern lifestyle.
Persian literature is full of proverbs, narrations and folk stories about bathhouses, which indicate the importance of the place in past time.
Bathhouses were also known as a gathering place for women, to meet with each other and chat for long hours.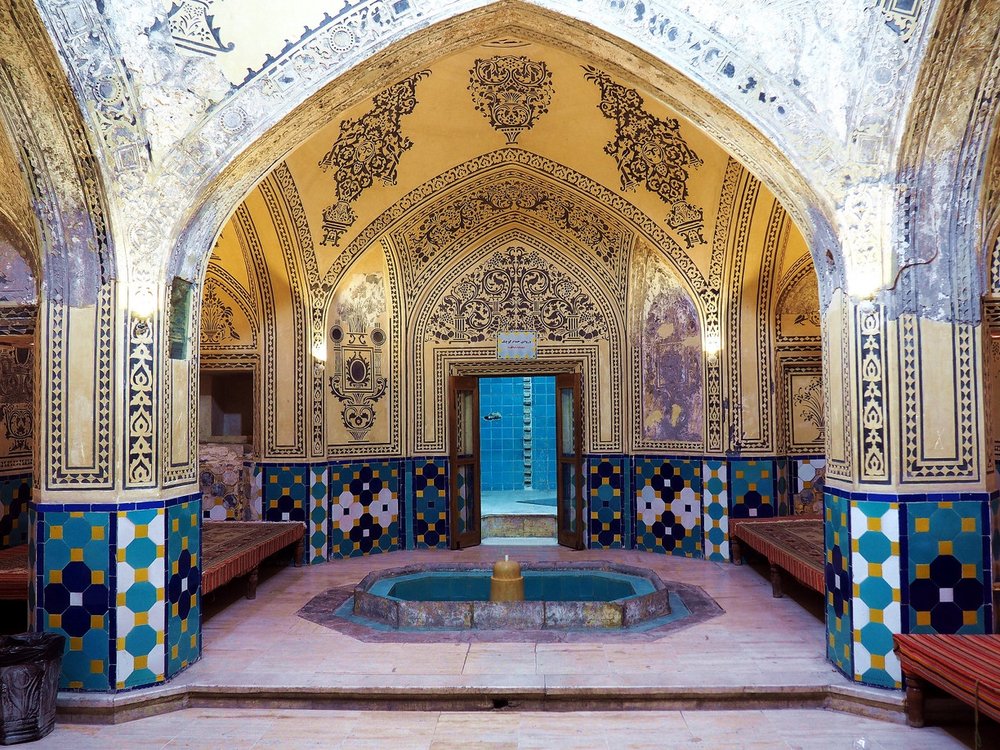 A traditional Iranian bathhouse in Kashan, Iran
What does Iranian bathhouse look like?
Hammams, mostly located near Bazaars, were considered as a public place. Lightened by rectangles on the roof and oil lamps, the bathhouses have a common architecture.
Entering a bathhouse through a corridor, there is a large room covered with tile and equipped with wooden benches, which is called 'rakhtkan'.
The room is covered with mats and carpets, and has a fountain in the middle. It is a place for costumers to undress and tie a gamucha around their waists.
It is also a place for drinking tea, smoking cigarette and chatting with others.
Some toilets are located before one enters the next part of the bathhouse, called 'garmkhaneh' or steam room.
The room, which floor is covered with marble or tiles, is mostly square or octagonal and the walls are decorated by pictures from Shahnameh heroes.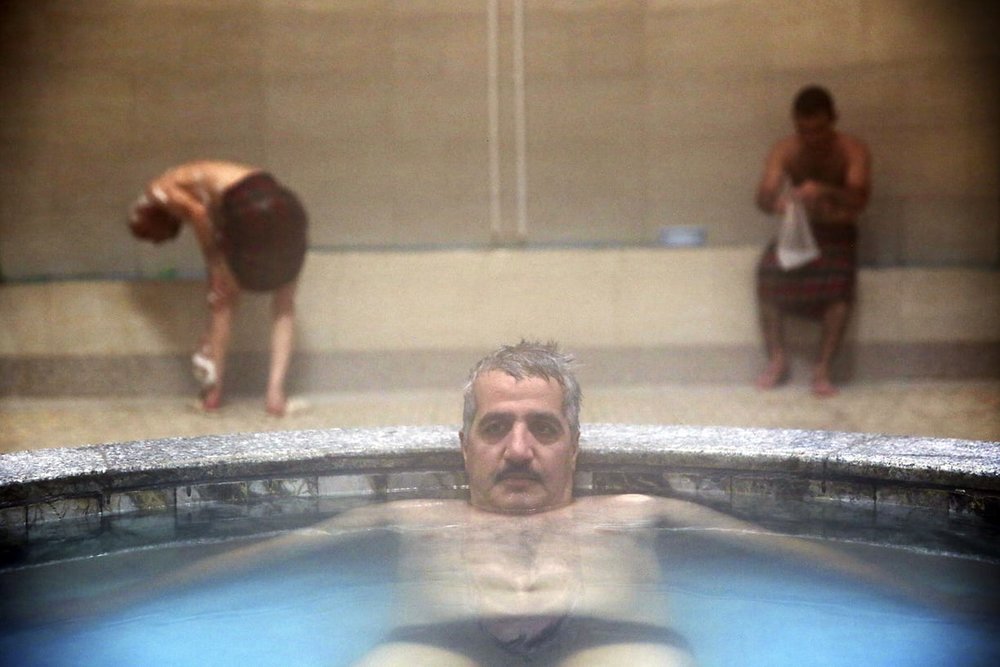 A man lies in a small pool at the Nezafat public bathhouse in Tabriz, Iran.(Ebrahim Noroozi/AP)

Khazineh
In ancient times, a large water-filled basin known as 'khazineh' was located in the middle of the place.
Khazineh was located on a large metal-topped stove under which a fire slowly burned. It accommodated ten persons simultaneously.
However over the last decades, it was replaced by showers due to public hygiene precautions.
Dallak, a masseur who used a mitt to scrub and exfoliate a client's body, consistently threw water on hot tiles to wash the floor and make steam. Then placed a gamucha on the floor and made a pillow for the client with another. Afterwards the client lay down and received a massage.
Then the masseur smoothed his soles and palms with a sang-e paa (a Persian word for pumice).
Then came the 'sar-o rish tarashi' stage, during which, head and beard were shaved and nails were clipped.
After drying, the client took his clothes and left the bathhouse.

A customer relaxes after a bath at the Nezafat public bathhouse in Tabriz, Iran.(Ebrahim Noroozi/AP)

Bathhouses for men and women
Some cities had separate bathhouses for men and women. They were usually built next to each other.
However there were some bathhouses, which were used by men and women in different times of day.
There were also male and female public bathhouses; at daybreak, a long horn (booq-e javaz) was blown to announce that the bath was ready.
Men came to the baths from daybreak until 4 o'clock in the afternoon. Women could use the bathhouses since then to sunset.
In some cases, five days were allocated to men and two days to women.
To announce that the bathhouse was open for men, two old gamuchas were hung from the entrance door.
The sign for women was a thick curtain hung in front of the door. The entrance for male baths was in the street itself, while for women it was at the end of a lane.
SB/MQ/MG