ICCIMA explores further avenues of co-op with Austria
November 22, 2017 - 18:18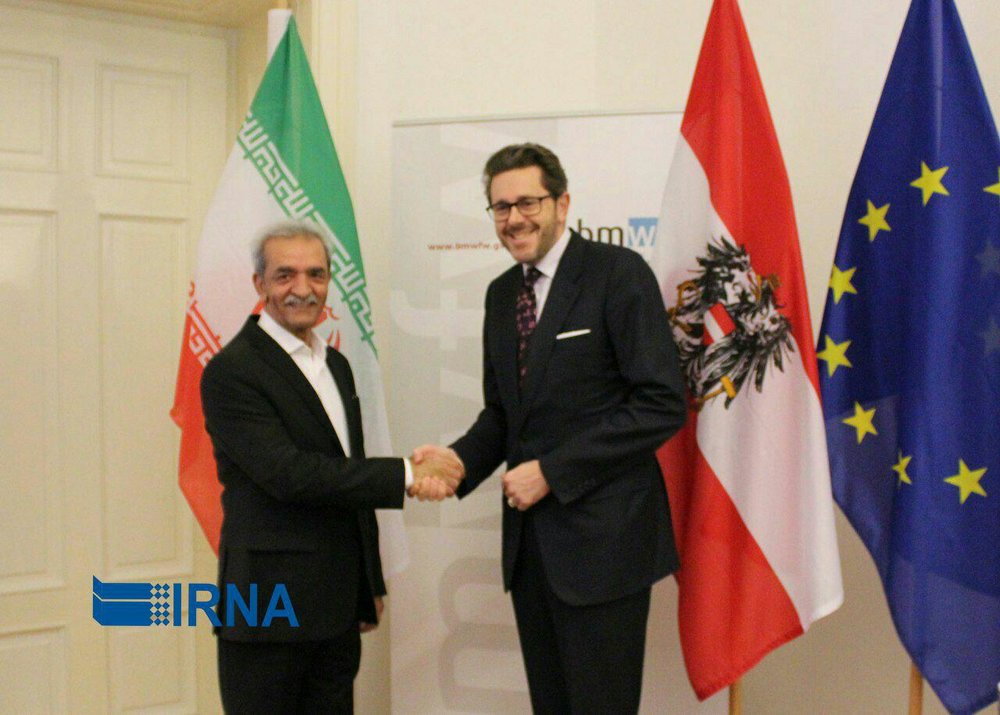 TEHRAN- In a Tuesday meeting between Austria's minister for science, research, and economy and the visiting head of Iran Chamber of Commerce, Industries, Mines and Agriculture (ICCIMA), the two sides discussed expansion of bilateral economic ties, IRNA reported.
During the meeting, referring to Austria's ex-president's visit to Iran after implementation of Iran's nuclear deal in January 2016, the Austrian minister, Harald Mahrer, evaluated Iran-Austria relationship in the past decade as warm and positive.
Gholam-Hossein Shafeie, who led a 40-member delegation to Austria, for his turn, called Iran a good partner for Austria and emphasized that both sides are willing to increase mutual trade ties.
"Austria has had a warm relationship with Iran from the distant past and at time when Iran's relations were limited with other countries due to Western-led sanctions, the European country did not cut its ties with us," ICCIMA head said.
During Iran's post-sanction era, Austria was the first country who dispatched a large delegation, headed by its president to Tehran. Iran, then, send its 120-member delegation to Austria. The two countries could consequently sign some good cooperation MOUs to secure common future economic bonds, he added.
The Iranian official named technical know-how, new energies, environment, water resources management, urban management and traffic, pharmaceutical production, industrial machineries, and knowledge-based companies as proper fields for both countries to cooperate on.
However, Shafeie lamented about the existing banking and insurance barriers on the way of boosting economic bonds and noted that Austria has taken good steps to remove such difficulties. As he informed, in near future, an Iranian delegation will make a trip to Austria to discuss removal of banking barriers.
HJ/MA