Pakistan intl. school sends aid to Kermanshahis
November 30, 2017 - 8:23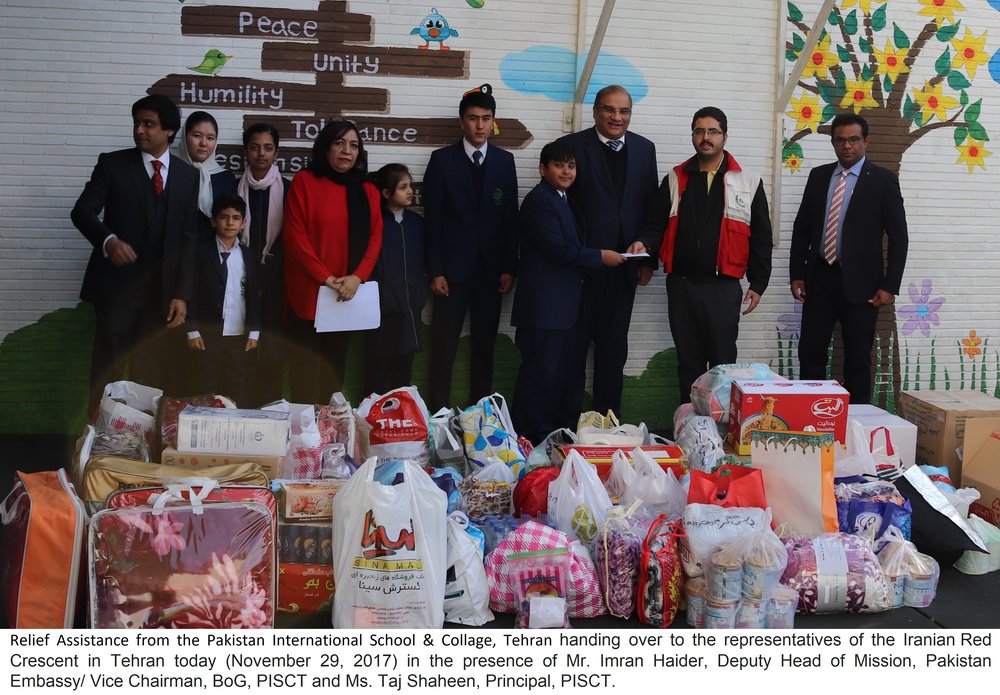 Pakistan International School and College Tehran (PISCT) has provided relief aid to the victims of the deadly earthquake that recently struck Kermanshah province in western Iran.
The relief assistance was handed over to the representatives of the Iranian Red Crescent in Tehran on Wednesday in the presence of Imran Haider, Deputy Head of Mission who is also the vice chairman of the Pakistan embassy in Tehran as well a member of the board of governors at school, and Taj Shaheen, the school Principal.
The relief aid consignment included 13 boxes of clothes and toys, 112 boxes of canned food and dry milk, 43 boxes of food items including 15 bags of rice and tea bags, 18 packets of baby sanitary items, 9 blankets, winter and rain coats and shoes.
In addition to the aid in kind, PISCT also presented an amount of $1,500 in cash for the earthquake victims.