Iran, Serbia discuss boosting energy, trade ties
December 10, 2017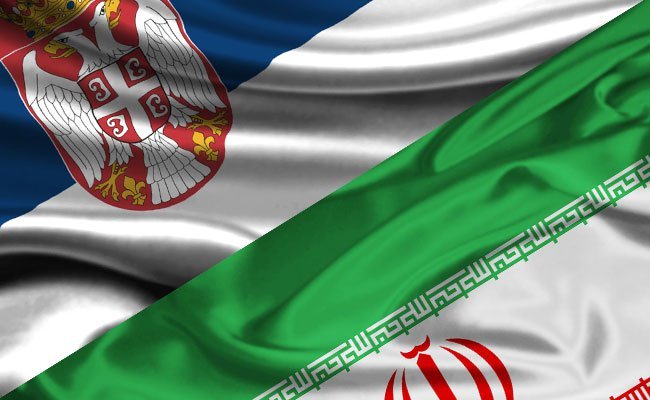 TEHRAN- Iran and Serbia discussed expansion of relations in energy and trade sectors, IRIB reported on Saturday.
During his one-day visit to Belgrade, Mojtaba Khosrotaj, head of Iran's Trade Promotion Organization (TPO), held meetings with Serbian Minister of Mining and Energy Aleksandar Antic, State Secretary of Ministry of Agriculture, Forestry and Water Economy of Republic of Serbia Bogdan Igich, and State Secretary of Ministry of Trade, Tourism and Telecommunications Stevan Nikcevic.
Gas supply
"Iran can play a major role in meeting Serbia's demand for gas," the Serbian minister of mining and energy said in his meeting with TPO head.
Antic also referred to his country's rich resources of gold, copper, zinc, lead, coal, and lithium and announced readiness to cooperate with Iran on discovery, extraction, and processing industries.
Khosrotaj, for his part, noted that the two sides can boost bilateral trade in the mining industry as well.
Agricultural products
In his meeting with the Serbian state secretary of agriculture, Khosrotaj underlined the high quality and low prices of Iranian agricultural products, saying that Serbia can become a customer for the products.
He added that the two countries can also boost cooperation on production of fishery products.
Igich, for his part, called for conducting joint agricultural studies and voiced his country's readiness for transferring technological know-how to Iran in this regard.
Joint economic committee meeting
In his meeting with Serbia's state secretary of trade, the TPO head announced that the 15th meeting of the Iran-Serbia joint economic committee will be held in Belgrade in the near future.
In their meeting, Nikcevic and Khosrotaj also stressed the need for establishing direct flights between the two countries, signing free trade agreements, and developing trade ties as well.
HJ/MG