Johnson to deliver Iran's warning to U.S. on nuclear deal
December 10, 2017 - 19:38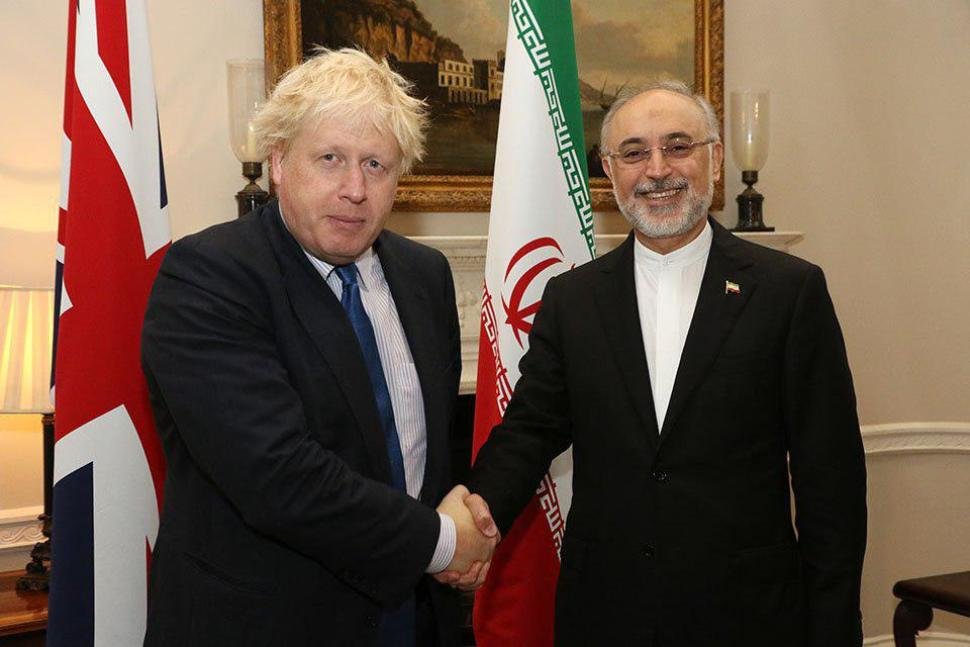 TEHRAN - Ali Akbar Salehi, the vice president and director of the Atomic Energy Organization of Iran (AEOI), met with British Foreign Secretary Boris Johnson in Tehran on Sunday.
In an interview with IRIB, Behrooz Kamalvandi, Salehi's deputy, said according to the discussions made between Salehi and Johnson it was agreed that the British foreign secretary deliver Salehi's warning to the United States about the necessity of commitment to the terms of the nuclear agreement.
"During the meeting with Mr. Salehi, the British foreign secretary received this message that the JCPOA cannot be protected without Iran's gaining benefits from it. This message should be transferred to the U.S. by Mr. Johnson," he said.
U.S. President Donald Trump has made repeated attacks against the nuclear deal that was signed under his predecessor Barack Obama. On October 13, Trump refused to certify Iran's commitment to the nuclear deal despite repeated confirmations by the UN nuclear watchdog that Tehran is abiding fully to the terms of the agreement.
The nuclear agreement was signed by Iran, the European Union, Germany and the five permanent members of the UN Security Council - the United States, Britain, France, China and Russia - in July 2015. It took effect in January 2016.
NA/PA