Iran's defense chief says U.S. will be responsible for more bloodshed in Mideast
December 11, 2017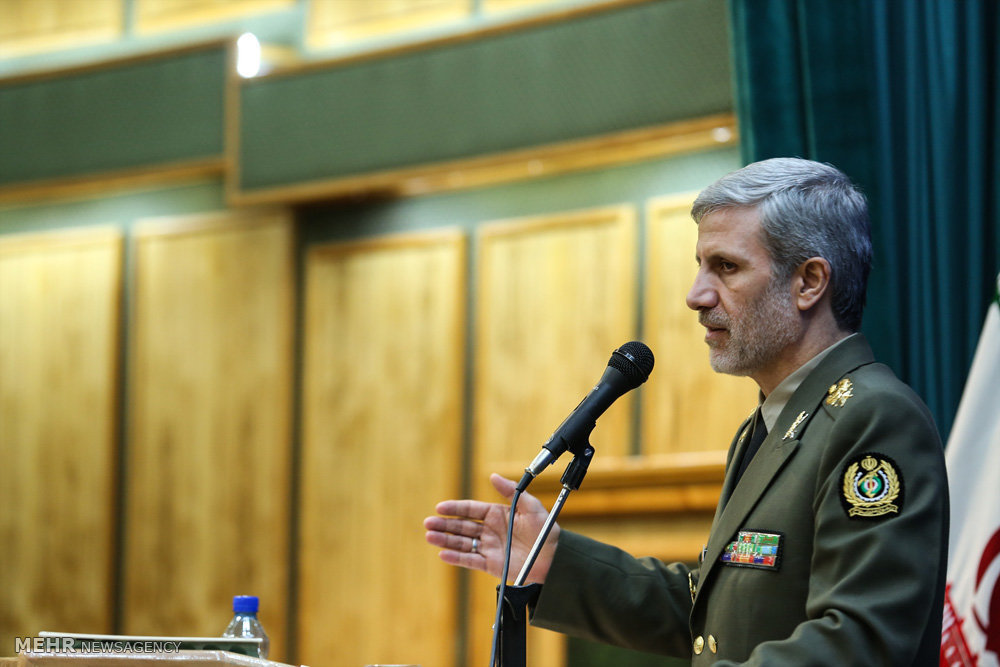 TEHRAN – On Monday, Iranian Defense Minister Amir Hatami described Donald Trump's recognition of al-Quds (Jerusalem) as the capital of Israel as a "hostile" move and said the U.S. will be responsible for more bloodshed and tension in the Middle East region.
During a meeting with senior Defense Ministry officials, Hatami said that the U.S. move violates the Palestinian people's rights.
The U.S. president declared on Wednesday that he recognizes al-Quds as the capital of Israel and ordered the relocation of the U.S. embassy from Tel Aviv to al-Quds.
"This action will accelerate annihilation of the Zionist regime of Israel and will boost unity among Muslims," Hatami said.
He noted that hegemonic system is hatching new plots against the regional countries after its defeats in Syria and Iraq.
"The Zionist regime of Israel is well aware that such illegitimate actions of the U.S. will make no change to the status of the Quds, and the Palestinian and freedom-seeking people in the world will become more determined to liberate Quds and Palestinian lands," he said.
He also said that Iran's policy is supporting the Palestinians and helping protect the regional security and stability.
'Trump's move will lead to new greater intifada'
Major General Mohammad Baqeri, the chief of staff of the Iranian armed forces, also said on Monday that Trump's move will mark the beginning of a "new greater intifada".
During a conference, he called the U.S. move an example of "stupidity" which has even been criticized by U.S. thinkers.
Elsewhere, he described West Asia as the most important geopolitical region.
Brigadier General Hossein Salami, the Islamic Revolution Guards Corps (IRGC)'s second-in-command, also told the conference that any new war is a threat against "survival" of Israel.
He described the Zionist regime of Israel as the source of tension in the region.
NA/PA