Soleimani offers support for Palestinian groups to resist Trump's move on al-Quds
December 12, 2017 - 18:43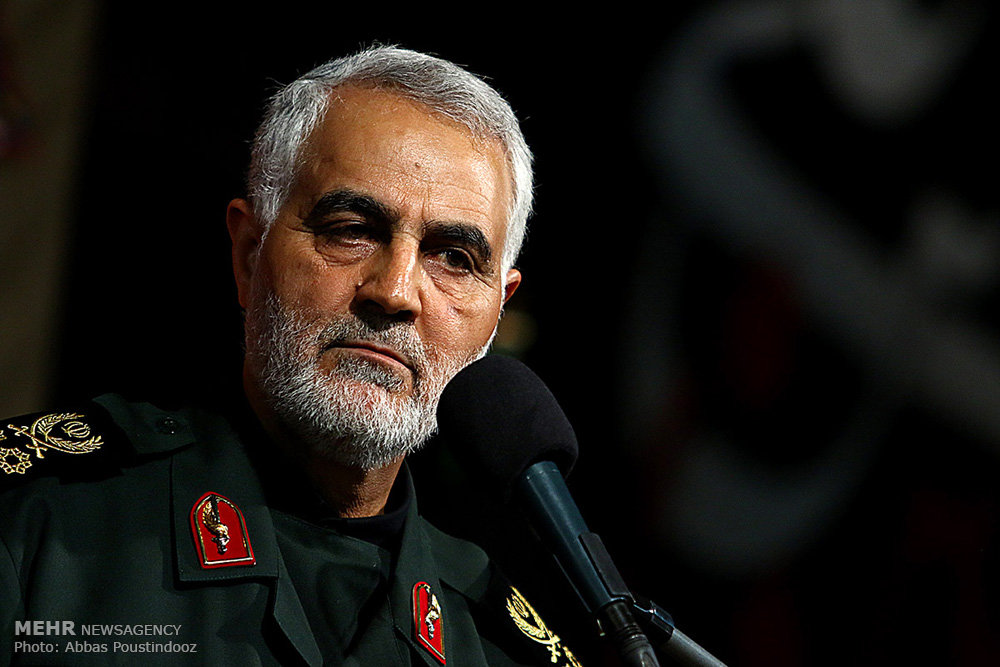 TEHRAN - General Qassem Soleimani, the commander of the IRGC Quds Force, has offered Iran's "complete support" for Palestinians in their struggle against U.S. President Donald Trump's decision to recognize al-Quds (Jerusalem) as Israel's capital.
In telephone conversations on Monday, Soleimani made the offer to the Palestinian commanders of Islamic Jihad and the Izz Al-Deen Qassam brigades, the armed wings of the Islamist group Hamas, which controls the Gaza Strip, the Sepah News reported.
The Iranian army's chief of staff, Mohammad Baqeri, said on Tuesday that Trump's "foolish move" on al-Quds could be seen as the beginning of a "new greater intifada".
Iranian Defense Minister Amir Hatami said the move will only "hasten the destruction of the Zionist regime and double the unity of Muslims."
General Soleimani, who has commanded forces battling Daesh (ISIS) in Syria and Iraq, said all "resistance groups" in the region were prepared to defend al-Aqsa Mosque, Islam's third-holiest site.
The entire world has reacted to Trump's decision on al-Quds. The move has sparked protests by Muslims around the world in support of the Palestinians, who want East al-Quds to be the capital of their future state.
The Iranian parliament also issued a statement on Tuesday calling on Islamic states to cut ties with Israel and downgrade their economic dealings with the United States.
President Rouhani, who on Tuesday flew to Turkey to attend the OIC emergency meeting in Istanbul on Trump's decision, asserted that "al-Quds will remain Palestinian capital".
PA/PA