Erdogan says Israel is 'occupying' and 'terror' state
December 13, 2017 - 15:23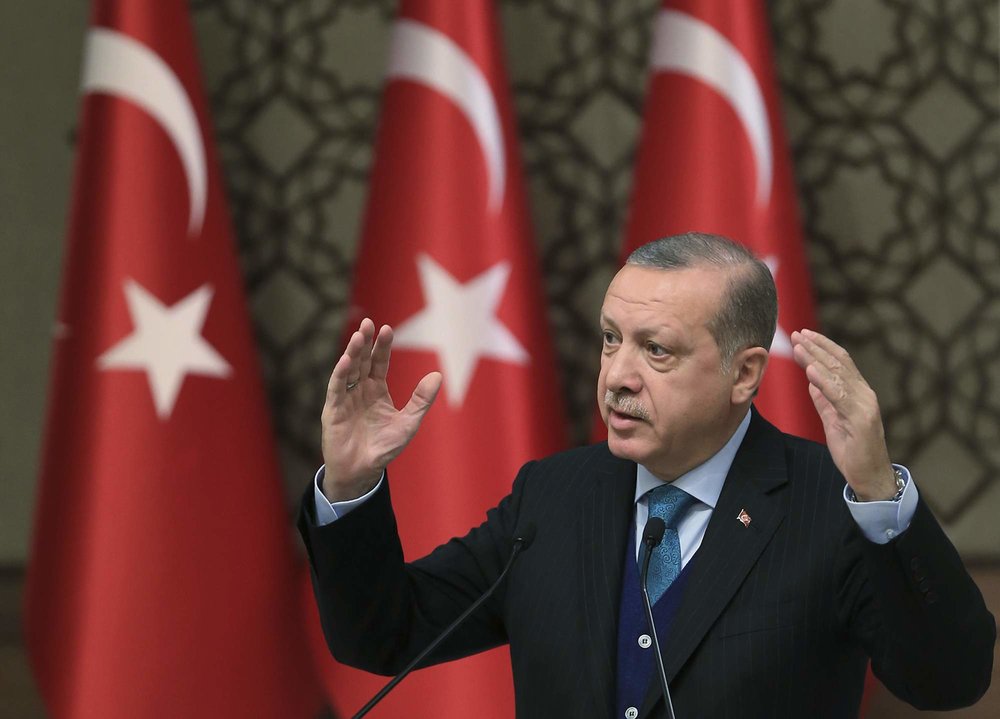 Turkish President Recep Tayyip Erdogan on Wednesday sharply criticized Israel at the opening of a summit of Islamic nations in Istanbul, calling it a "terror state", the independent reported.
Turkey is hosting the 57-member Organization of Islamic Cooperation in the wake of Donald Trump's decision to recognize Jerusalem (al-Quds) as its capital — a move widely criticized across the world but hailed by Israel.
Erdogan said in his speech to the gathering that al-Quds is a "red line" for Muslims who will not accept any aggression on its Islamic sanctuaries. He said East al-Quds is the capital of a future Palestinian state and called on states that have not recognized a Palestinian state to do so.
Erdogan said the "process to include Palestine in international agreements and institutions should be sped up".
"Israel is an occupying state (and) Israel is a terror state," he said.
According to the BBC, the Turkish president also said what Israel is doing against Palestinians wolf does not do against the sheep.
Palestinian President Mahmoud Abbas told Muslim leaders the U.S. decision to recognize al-Quds as Israel's capital was a crime which showed Washington should no longer play a role in Middle East peace talks.
Abbas said Trump was giving al-Quds away as if it were an American city.
"Al-Quds is and always will be the capital of Palestine," he said, adding Trump's decision was "the greatest crime" and a violation of international law.
Iranian President Hassan Rouhani, who has visited the OIC summit in Istanbul, also said on Tuesday that al-Quds will remain the Palestinian capital and condemned the move by Trump as "illegal".
Rouhani also told the summiteers in Istanbul that Iran "is ready to cooperate with each Islamic state for defending al-Quds without any precondition".
PA/PA