Palestinian people should be armed: cleric
December 16, 2017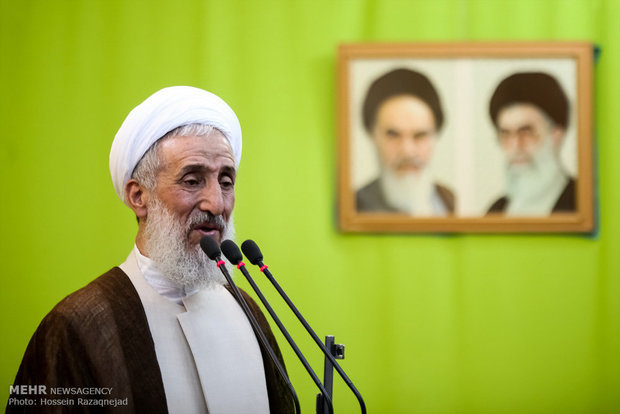 TEHRAN – Ayatollah Kazem Seddiqi, Tehran's interim Friday prayer preacher, said the Palestinian people should be armed in their struggle against the Israeli regime, Mehr reported.
Pointing to the U.S. recognition of al-Quds (Jerusalem) as Israeli capital, Seddiqi urged Islamic states not to just play lip service to the Palestinian cause and called on them to take decisive actions against the Israeli regime's atrocities.
"Following Trump's words, the Organization of Islamic Cooperation and the Security Council held extraordinary meetings which, once again, led to international isolation of the U.S. as evidenced even by its Western allies," he told worshippers.
MH/PA