Start your day with Iranian breakfast
December 26, 2017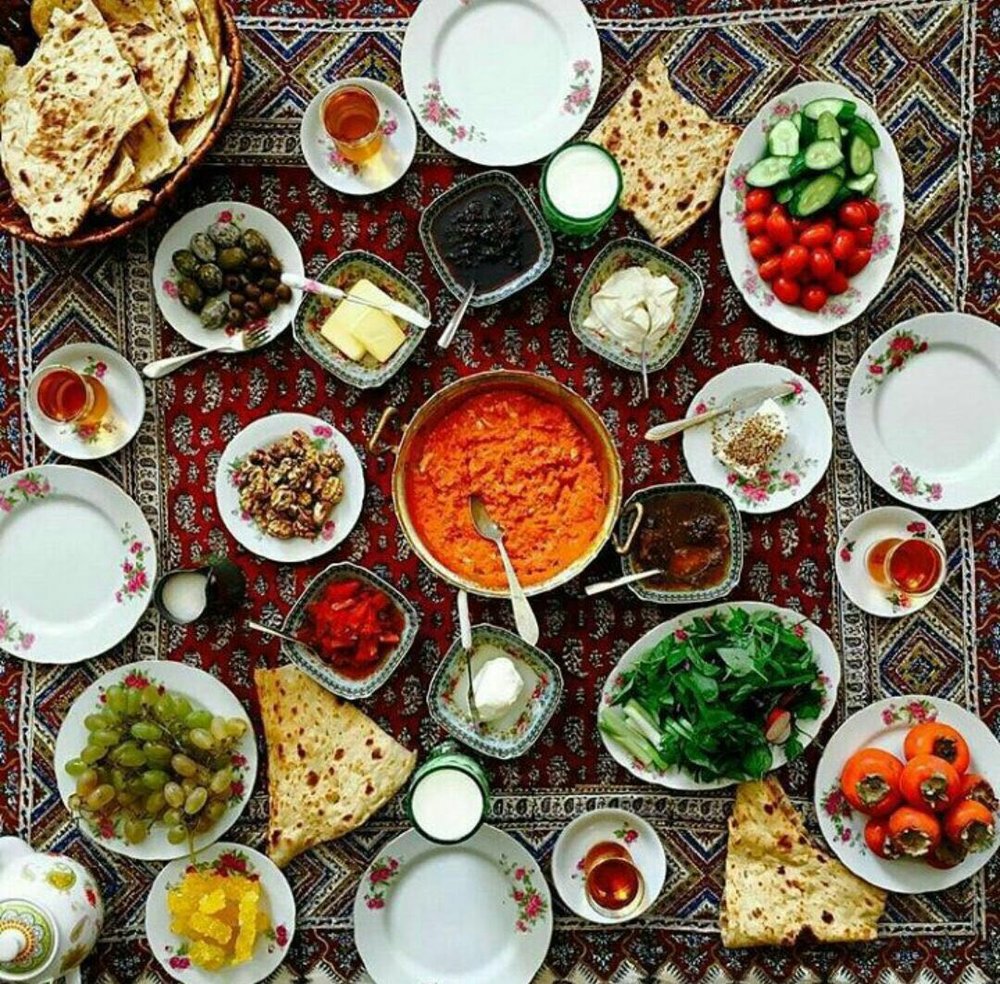 Breakfast is always considered as an important meal among Iranian families. Eating breakfast provides a time for them to enjoy togetherness and is a great choice for beginning a day. Flatbread and tea are essential parts of Persian style breakfast. They are always present on the table during breakfast time.
Bread matters
Fresh bread is ready every day. There are different kinds of flatbread, which is popular for breakfast in Iran: noon-e barbari, a long, oval shaped bread with doughy ends; noon-e sangak, wheat flatbread baked on rocks; and noon-e taftoon, a round, white flatbread.
One cannot ignore the delicious savior of feta cheese and walnut with sangak bread or the great taste of fruit jam or honey with butter on barbari bread. Sometimes sliced cucumber and tomato are also served during an Iranian breakfast as well.
Tea is the most important drink amongst Iranian. They drink tea all through the day but they serve tea with sugar during breakfast time.
Warm breakfast
Adasi, a kind of lentil soup, is amongst the options for Iranian breakfast. It is made with lentil, onion and sometimes pieces of potato.
Haleem, a stew including wheat or barley and meat, is another choice for a warm breakfast. It is usually cooked in special stores in most of cities.
Kalleh Pache, a dish of boiled cow or sheep's hooves and head, which has some fans as well. Some people enjoy eating it, however, there are some who despise it even the smell of the meal.
Fried egg and tomato omelet, eggs scrambled with fresh tomatoes, is another warm breakfast usually served in Iranian houses.
Enjoy a day full of energy with Persian style breakfast full of tastes and colors.
SB/MQ/MG