By Samira Mohebali
Eating like an Iranian: A survey on Persian food
February 25, 2018 - 19:52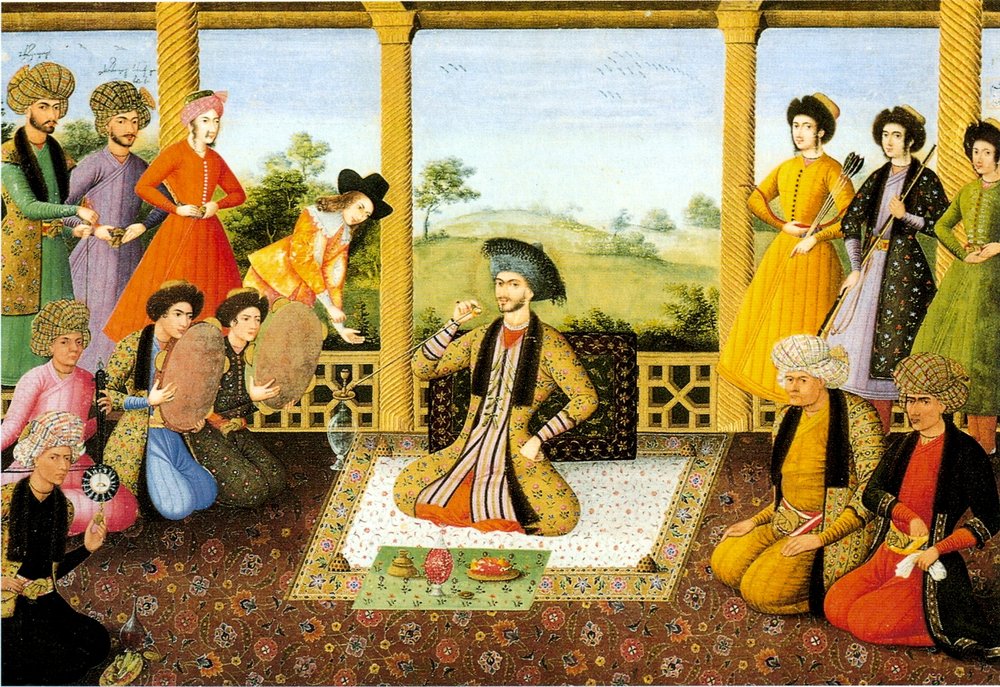 In this series of articles you can trace cookery art in Iran during history up to present. The survey sheds light on different aspects of Iranian life, culture and civilization.
As mentioned in the previous edition, cooking in Iran enjoyed a wide range of variety during Safavid era (1501– 1736). According to documents, over 60 different kinds of Aash (Iranian soup), 55 kinds of rice cooking as well as different foods including kookoo (a kind of Persian frittata), dolmeh (a kind of Persian stuffed vegetable dish), kufteh (Persian meatball with rice) and borani (Persian appetizer made with yogurt and some type of vegetable) were cooked during that era.
"Karnameh; dar Bab-e Tabbakhi va San'at-e aan" by Haji Mohammad Ali Bavarchi Baghdadi (c1520) and "Maddatol Hayat; Resaleh dar 'Elm-e Tabbakhi" by Nurollah Natanzi written (c 1594) are two important sources about foods, which were cooked at Safavid court. The books, which were written in a 76 year interval, are considered as the most ancient cookbooks in Iran.
The cookbook includes recipes of different kinds of breads like different kinds of komaj (Persian date bread), different kinds of Aash (Persian soup) like Aash-e Reshteh and different kinds of Aash made with oat, rice, pistachio, pomegranate, vinegar, tamarind and barberry.
Different kinds of food made with diaries and various range of polow (rice that is usually mixed and cooked with vegetables, herbs, and/or meat), stews made with different ingredients and borani are also included in the books.
The Austrian Iranologist Bert G. Fragner, 77, in his article "From the Caucasus to the Roof of the World: A Culinary Adventure", said that both books narrates the history of Persian cooking in Iran and in his view, the concept of Iranians about rice cooking was formed during Safavid era.
*Senior expert in Iran studies
SB/MG