Colorful Iran: Bil-Gardani ritual in Mahallat
January 2, 2018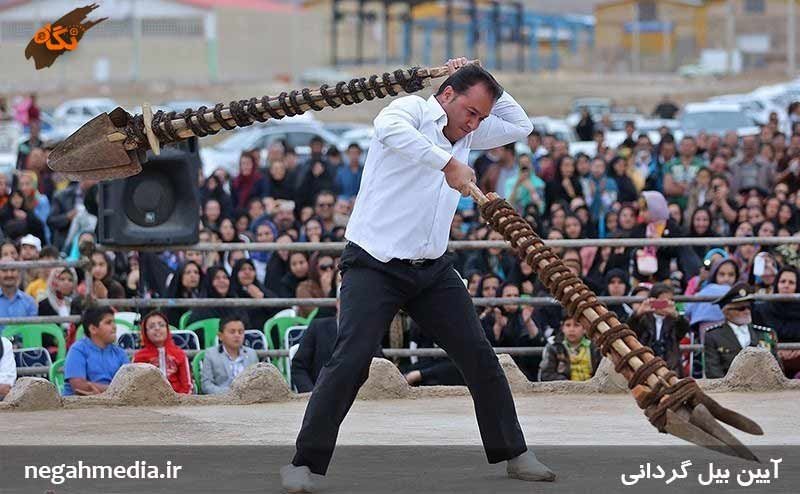 TEHRAN – People in Mahallat city, central province of Markazi, hold Bil-Gardani ritual in early spring.
From centuries ago, locals hold the ritual after removing weeds from ditches with their shovels.
After finishing the task, men perform some local dances with turning shovels, which is the meaning of Bil-Gardani in Persian language.
The ceremony lasts for several days. Farmers march to the gathering location with their shovels in their hands.
The man performs at the middle of the gathering holds a set of 3 or 4 shovels in each hand and starts turning them. This requires a lot of physical strength and skill, which is something only the trained ones can do.
Various tribes and ethnic groups who live in different parts of Iran are just like colors, which make a great painting. Iran is home to about 20 ethnic groups who live in different regions of the country.
SB/MQ/MG