Health ministry seeks to tap into private sector's potential
January 15, 2018 - 8:29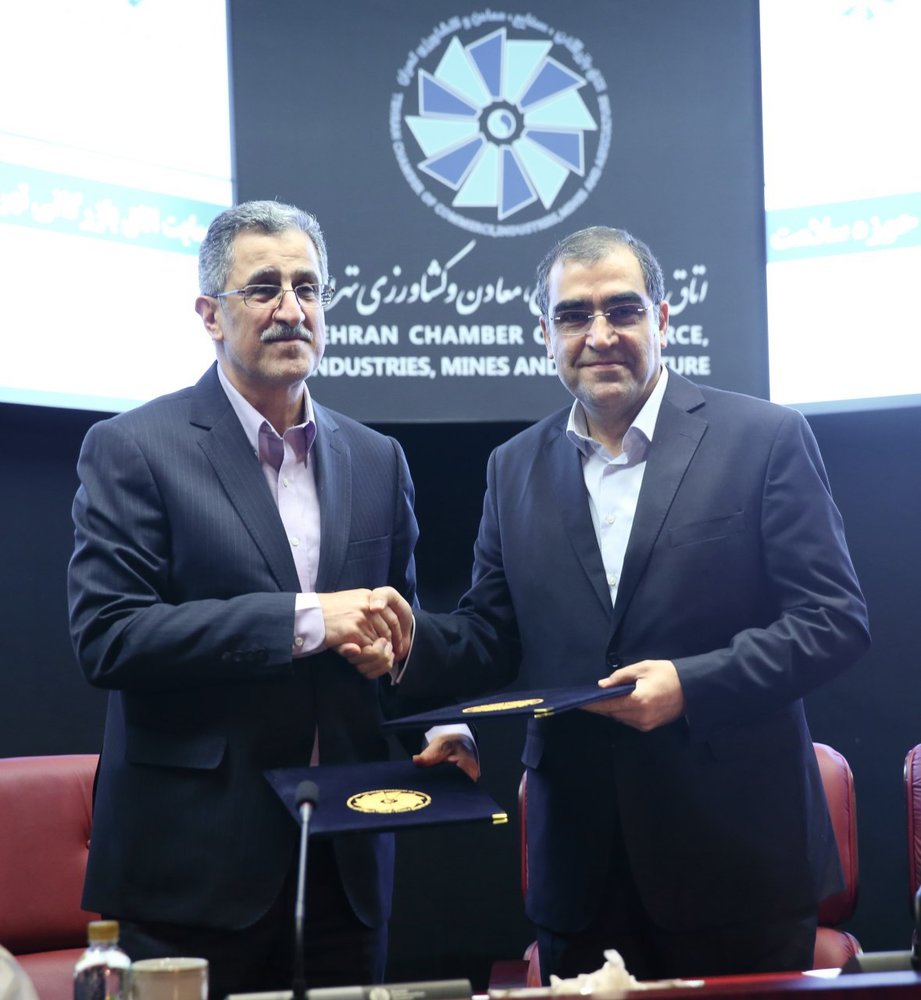 TEHRAN – Giving more opportunities to the private sector and paving the way for its participation in the health sector leads to improving quality and reducing costs of services, Health Minister Hassan Qazizadeh Hashemi said on Sunday.
He made the remarks in a meeting in Tehran on Sunday with representatives of private companies affiliated with Tehran Chamber of Commerce, Industries, Mines, and Agriculture (TCCIMA).
Speaking on the major legal barriers that impede the private sector's investment in the health sector, the minister urged lawmakers and politicians to revise restrictive laws, Fars reported.
Great efforts have been made during past five years to support private sector investments in this field, he highlighted, adding, "It takes time to change the traditional view which recognizes the government as only service provider."
Hashemi went on to say that after signing the nuclear deal (officially known as the Joint Comprehensive Plan of Action, or JCPOA) a window of opportunity has been opened for foreign investment in Iran's health sector and that banks from South Korea, China and Italy are already financing some health related projects in Iran.
Boosting economy of health sector cannot be achieved unless making perfect use of other nations' experiences in this regard, he concluded.
Knowledge-based companies on the rise
The deputy health minister Reza Malekzadeh, for his part, said that there are 920 knowledge-based companies active in the health realm.
The products of these companies have had an 18-trillion-rial (nearly $450 million) share of domestic market in the current [Iranian calendar] year 1396 (March 2017-March 2018), he further added.
TCCIMA, health ministry to bolster co-op
Moreover, TCCIMA and Ministry of Health signed a memorandum of understanding (MOU) to promote joint cooperation regarding knowledge-based companies' participation in health sector.
As per the MOU signed between Qazizadeh Hashemi and TCCIMA Chairman Masoud Khansari, TCCIMA will act as a mediator between knowledge-based companies and the ministry and set the scene for their mutual cooperation.
MAH/MQ/MG