Food security, medical markets discussed with European officials
February 28, 2018 - 21:22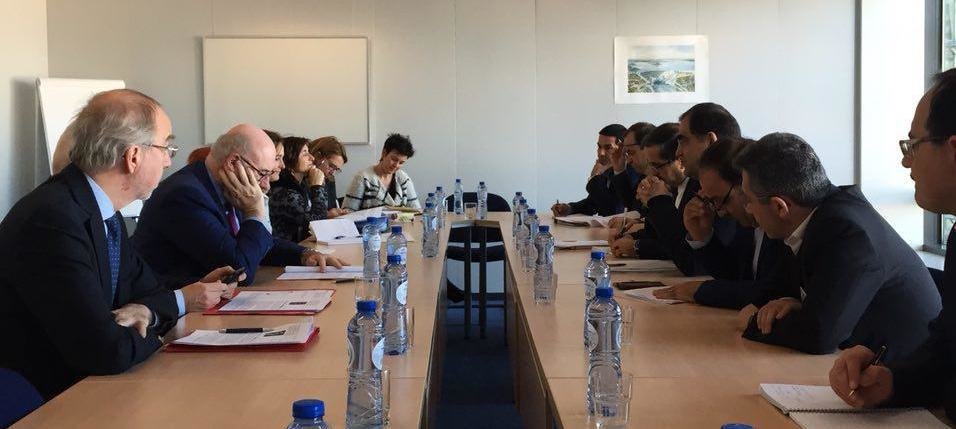 TEHRAN — Health Minister Hassan Qazizadeh-Hashemi and European health officials explored ways to increase cooperation on enhancing food security in the country and getting more involved in the European medical markets.
Upon an official invitation of EU's Health Commissioner Vytenis Andriukaitis, Qazizadeh-Hashemi travelled to Europe on Monday to meet with health officials of Belgium and Hungary.
On Tuesday, Qazizadeh-Hashemi met with Belgium's Minister of Social Affairs and Health Maggie De Block, European Commissioner for Agriculture and Rural Development Phil Hogan and EU Health Commissioner Andriukaitis.
"We had discussed cooperation between Iran and Belgium in research fields and also raising standards in pharmaceuticals and medical equipment with Belgian health minister," Qazizadeh-Hashemi told IRNA news agency in Brussels.
In, addition, in meetings with the two EU commissioners "we" had constructive talks on working out strategies to improve food security in Iran and paving the way for the Iranian firms to penetrate European medical markets, he added.
"We can also exploit the EU's potential for improving the quality of our domestically produced goods for exporting them to world market including Europe," he noted.
He went on to say that this can directly affect the public health in Iran as well.
Vaccine production, drug manufacturing, anti-narcotic activities, [rational] use of antibiotics, and methods to equip laboratories were also discussed during the sessions and working groups were assigned to follow up the matter, he pointed.
The private sector, Qazizadeh-Hashemi suggested, can seize the opportunity to both use the global experience and meet the international standards in order to qualify for entering world markets.
MQ/MG