Military chief praises police handling of protests
January 16, 2018 - 11:21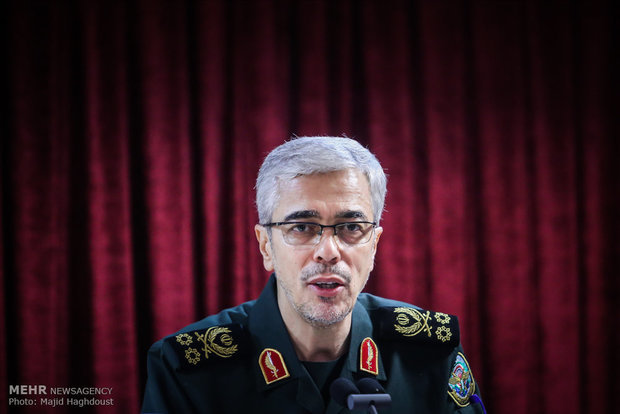 TEHRAN – Major General Mohammad Hossein Baqeri, chief of the Iranian Armed Forces, said on Monday that police managed to control the situation quickly and separate rioters from peaceful marchers patiently.
According to Tasnim, Baqeri said the enemy was seeking to blame the ruling system for the death of some rioters.
In protests which first stared in Mashhad on Dec. 28 and then spread to other cities 25 people were killed. Security forces were among the dead. The protests lasted for a week.
MH/PA