Leader visits riots martyrs' families
March 7, 2018 - 19:57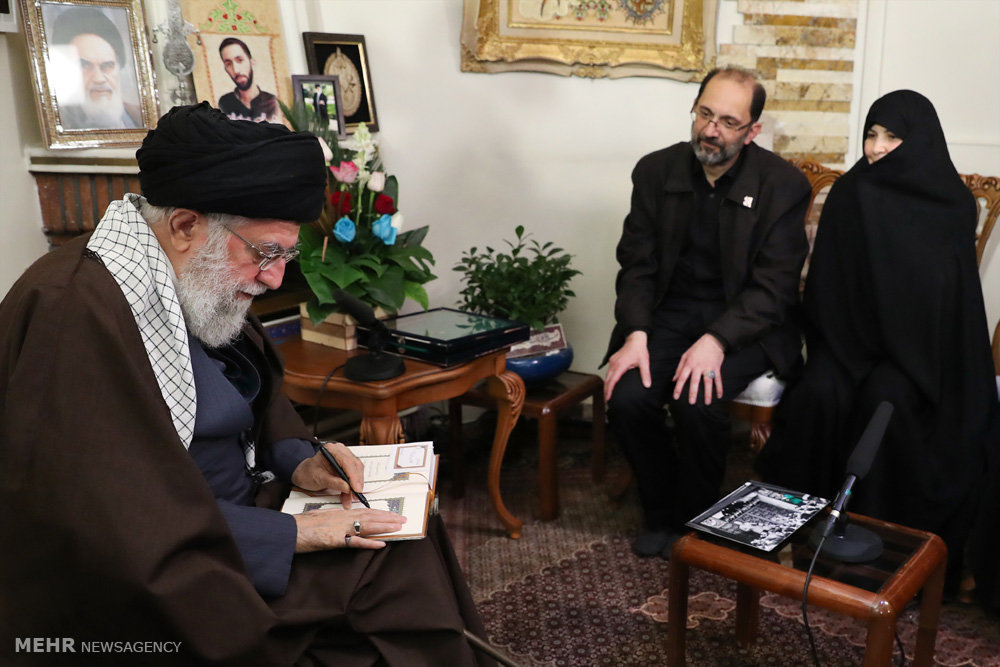 TEHRAN – The Leader of the Islamic Revolution has visited the family of two of the martyrs of the recent riots in Tehran.
Ayatollah Seyyed Ali Khamenei visited Mohammad Hossein Haddadian and Ali Andarzgoo's families on Tuesday evening, according to the Leader's official website.
The riot erupted on February 19 in Pasdaran, one of the streets of northern Tehran. After a deadline of the police was over at 4:00 a.m., the riot was subdued by the security forces and the main instigators were arrested.
In the unrest, caused by a group of dervishes, five of the law enforcement forces were killed. Some were overrun by a bus driven by a dervish cult sympathizer, some by a car used in the same manner, and some were killed by stabbing. 30 were injured, and some of the rioters were injured as well.
Public property, people's cars and homes were also damaged by the rioters.
SP/