Iran's petchem output stands at near 40m tons in 9 months
January 15, 2018 - 19:59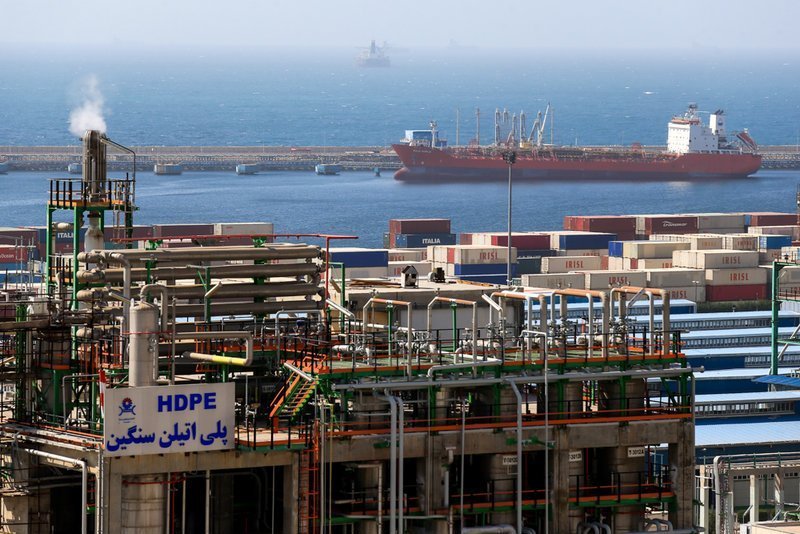 TEHRAN- Petrochemical production in Iran during the first nine months of the current Iranian calendar year (March 21-December 21, 2017) stood at over 39.9 million tons, IRNA reported on Monday citing the data offered by the National Petrochemical Company (NPC).
The production of petrochemicals in the ninth calendar month Azar (November 22-Decemebr 21, 2017) stood at about 4.3 million tons, the same report said.
Last July, Ali-Mohammad Bossaqzadeh, the production control director of NPC, announced that seven new petrochemical projects were planned to be implemented in the country by the end of the current calendar year (March 20, 2018).
He put petrochemical output at 51 million tons in the past calendar year, saying that the figure is estimated to reach 56 million tons by the end of this year, posting a record for the second consecutive year.
Iran is among the few countries which have all kinds of petrochemical feedstock, according to the previous NPC Managing Director Marziyeh Shahdaie.
Given that the country ranks the first and fourth in the world in terms of gas and oil reserves, respectively, no country enjoys feedstock as much as Iran to develop its petrochemical industry, according to Oil Minister Bijan Namdar Zanganeh.
The future of Iranian petrochemical industry is promising after the implementation of JCPOA (Joint Comprehensive Plan of Action which lifted sanction against Iran in January 2016), Zanganeh said in the 13th edition of Iran Petrochemical Forum (IPF), which was held in Tehran in last April.
"About 25 percent of the country's petrochemical exports was to Europe before the sanctions, while the figure fell to about five percent during the sanction time, but requests from European companies for Iranian petrochemicals is on the rise after the implementation of JCPOA", Farnaz Alavi, the NPC director for planning and development, told the Tehran Times in a press conference in last April.
MA