Seraj joins Sur for Fajr concert    
January 17, 2018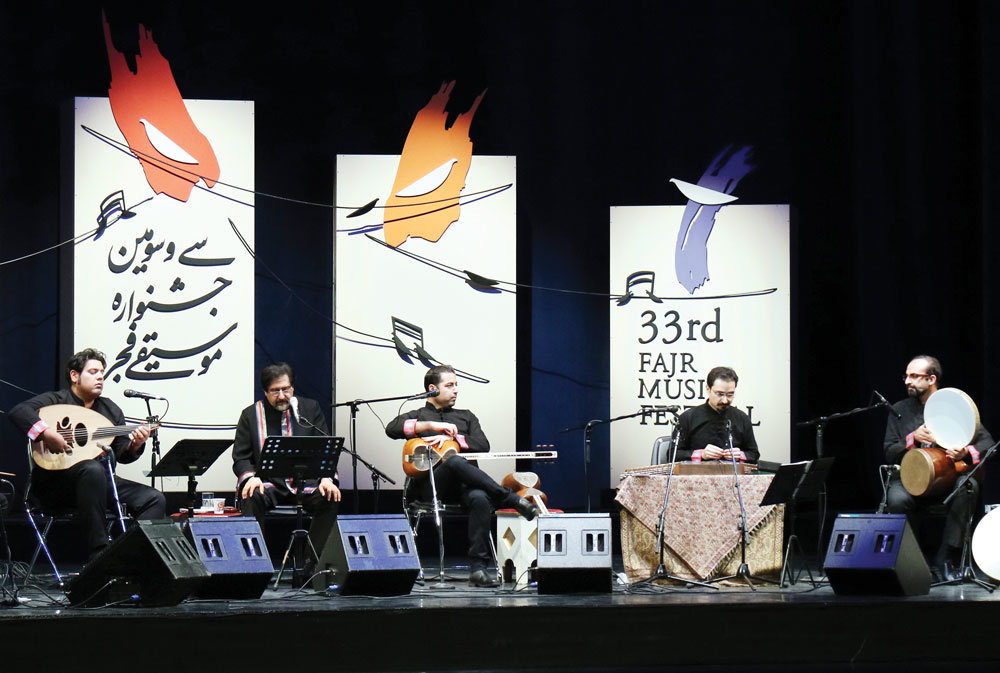 Veteran vocalist Hesameddin Seraj (2nd L) accompanies the Sur band at a performance during the 33rd Fajr Music Festival at Tehran's Vahdat Hall on January 15, 2018.
The group led by tar virtuoso Majid Molania (3rd L) dedicated the song "The Tears of Moonlight" to Mohammadreza Shajarian, the legendary Iranian vocalist who is fighting kidney cancer.
The band also features Saber Suri on oud (1st L), Jamshid Safarzadeh (4th L) on santur and Hamid Qanbari on percussion.
(Tehran Times/Bahman Vakhshur)