German ambassador enjoys 'Ab Gusht cooking lesson'
January 20, 2018 - 9:55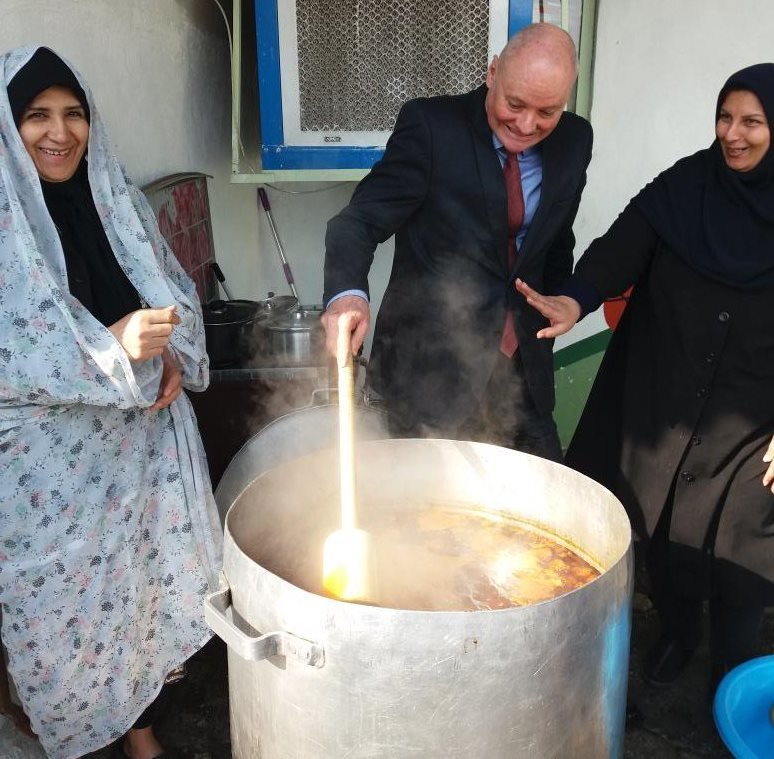 TEHRAN — Michael Klor-Berchtold, German ambassador to Tehran, posted a photo on his Twitter account on Thursday depicting him stirring Ab Gusht (Iranian stew made with lamb, chickpeas, white beans, onion, potatoes, and tomatoes, and dried lime) in a big pot.
"Ab Gusht cooking lesson for me by real experts! Delicious!" he wrote on his twitter account.
The ambassador didn't include the time and place of his cooking lesson, but seems quite enjoying himself.
MQ/MG