By Mahnaz Abdi
Industrial units to receive more support
January 23, 2018 - 9:11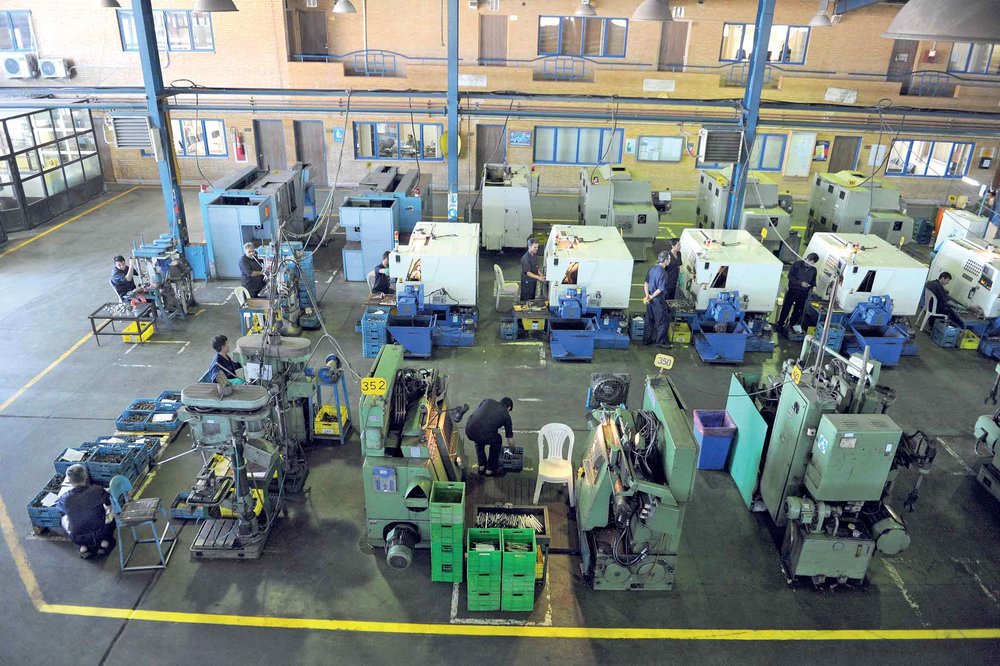 on January 10, Iranian parliament (Majlis) approved the bill on industrial support and prevention of closing factories.
The related bylaw was declared by First Vice President Es'haq Jahangiri to the Ministries of Industry, Mining and Trade; Agriculture; Cooperatives, Labor and Social Welfare; Finance and Economic Affairs, and the Central Bank of Iran (CBI).

Also, given the necessity of supporting small and medium sized enterprises (SMEs) which are mainly active in production sector, on Sunday, Industry, Mining and Trade Minister Mohammad Shariatmadari declared the instructions on recognizing the production units that are in need of repair and renovation and providing them with the required fund.

He also announced the banks and credit institutes' willingness to provide working capital for the production units and offer facilities to the development activities especially industrial ones.
Meanwhile, two months ago, the minister said that when it comes to imposing tariffs the government is trying to take an approach of supporting domestic industries and guaranteeing their competitive status.
Moreover, Sadeq Najafi, the managing director of Iran Small Industries and Industrial Parks Organization (ISIPO) has informed his organization's various supportive plans for boosting production and employment in the industrial parks.
In addition to the government's increasing supportive measures for the industrial units, the challenges faced by the private sector has promoted this sector to set up a union for supporting the industries. This union is due to remove the barriers that private industrial units have been tackling over the recent years.
This increasing trend of supports to the industrial sector has been apparently resulted in desire for more industrial activities as Shariatmadari announced on Saturday that demand for the establishment of industrial units has risen 23 percent in the country during a nine-month period ended on December 21, 2017, compared to the same time span in the previous year.
He said such growth and also the rising number of issued establishment permits indicate willingness for investment in domestic industrial sector despite all existing problems and barriers.