Chinese arrivals in Iran fall short of expectations
January 24, 2018 - 20:21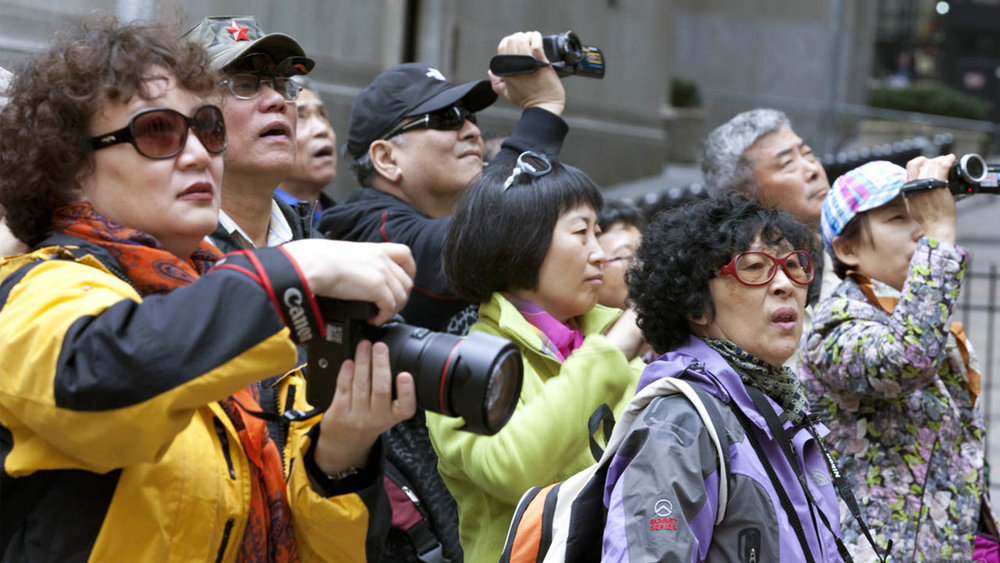 TEHRAN – The number of Chinese tourists visiting Iran in 2017 fell short of expectations as just 80,000 of the total 100,000,000 outbound Chinese passengers traveled to Iran last year.
Insignificant numbers of Chinese restaurants, Chinese-language guides or even inappropriate lodging facilities are deemed to be among the main reasons behind [the low number of Chinese tourist arrivals], says Iran tourism body's representative in China.
Part of this failure comes from inside Iran, because Chinese restaurants are scanty across the country while the cuisine is of high importance for majority of the Chinese people, ISNA quoted Hossein Khalifi as saying on Friday.
"Chinese travelers need fluent Chinese-language tour guides whose numbers are limited in Iran," Khalifi said as he warned about relatively high costs of traversing the country.
"Perhaps due to the lack of such facilities they often tend to stay with compatriots instead of accommodating in hotels while in Iran."
Iran not amid China's top 20 destinations despite being a safe destination
Elsewhere in his remarks, Khalifi explained it seems that the world has formed a distorted image of Iran, which is mainly cultivated by its [troubled] geographic location.
The official also highlighted the key role of accurate advertising and media outlets, saying "positive news can enhance Chinese desire for visiting Iran while disappointing ones might thwart their decisions."
"Chinese [people] are often sensitive to even minor incidents which may easily affect their decisions when it comes to traveling."
Proposing a solution to make a breakthrough, Khalifi reminded Iranian tourism officials to make their best to clear up misunderstandings by the means of reintroducing the country's attractions and reassuring the world about its security.
"A large number of the Chinese travelers visiting Iran are considered as businesspeople not mere sightseers," the official pointed out as forecasted a rise in Chinese tourist visits to Iran in the near future.
In 2017, over 100 million Chinese tourists traveled abroad, with Japan, Hong Kong, the U.S., South Korea, Thailand, Taiwan, Singapore, Vietnam, and France among their top destinations.
Embracing 22 World Heritage sites, Iran is a hot travel destination in terms of its rich history, picturesque sceneries, traditions, cuisine and hospitable people.
The country's ultimate goal is to attract 20 million foreign tourists annually by 2025. However, with only eight years to go, according to some experts, the target seems to be somewhat unachievable.
PHOTO: An undated photo depicts Chinese travelers visiting Iran.
AFM/MQ/MG