Al-Nujaba's secretary general meets Gen. Soleimani
February 1, 2018 - 9:17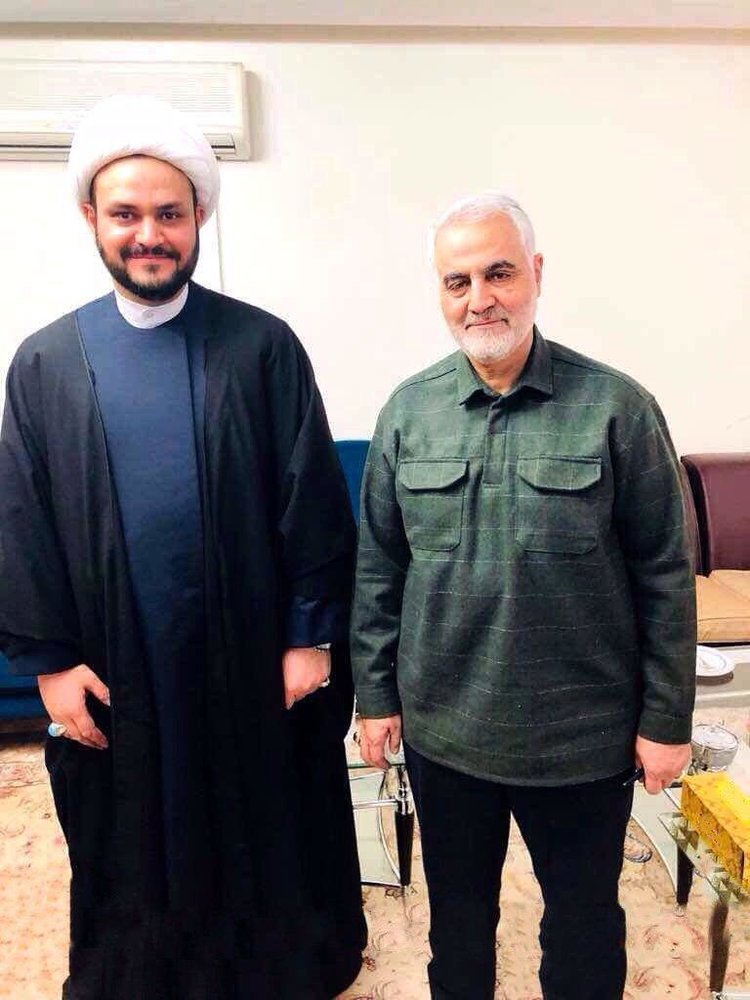 TEHRAN – Sheikh Akram Al-Kaabi, secretary general of the al-Nujaba resistance group, has met with Major General Qassem Soleimani, the commander of Iran's Quds Force, al-Nujaba Telegram channel reported on Wednesday.
Hezbollah al-Nujaba group is a major Iraqi Shia resistance movement which has been fighting Daesh (ISIL) terrorists in Iraq and Syria.
Earlier this months, Mojtaba Hosseini, the Leader's representative, met al-Kaabi in Baghdad, lauding the group's role in the defeat of Daesh in Iraq and Syria.
MH/PA