Iranian Veteran Sports Journalists ask AFC to consider spirit of Fair Play
February 4, 2018 - 13:29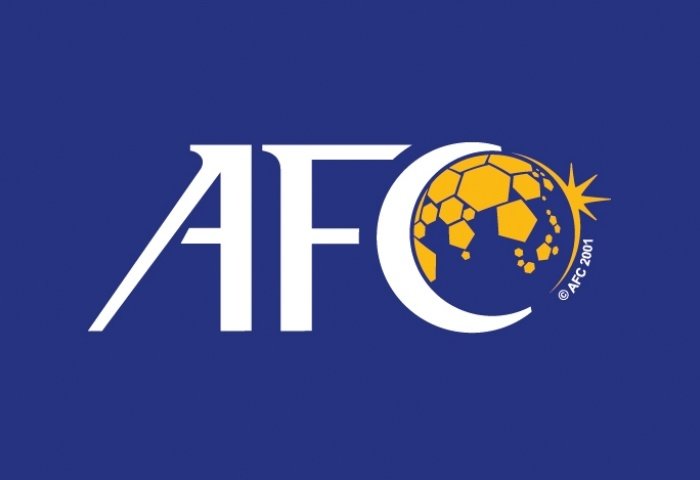 TEHRAN - Members of the Iranian Veteran Sports Journalists Association have asked Asian Football Confederation (AFC) officials to stay neutral between Iranian and Saudi Arabian clubs.
The Iranian journalists in a letter asked Dato' Windsor John, the AFC General Secretary, to consider spirit of Fair Play.
"We are writing to express our disbelief with the latest development surrounding the status of the Asian Champions League matches concerning home-and-away matches between Iranian and Saudi clubs for the current 2018 season.
For the third consecutive season, matches between Iranian and Saudi clubs will have to be played on neutral venues. This is following the rise of political tension between Iran and Saudi Arabia in January 2016.
We believe there should be an annual review of the AFC Executive Committee's decision of March 2016 as changes in circumstances should be taken into consideration from one year to another.
We were hoping that our clubs could play host to their Saudi counterparts in this season of the AFC Champions League. However, for reason unknown to us, the AFC Executive Committee did not even entertain reviewing its decision of two years ago.
We read with huge disappointment that our clubs would have to play host to Saudi clubs at neutral venues yet again.
During the last two seasons, Saudi clubs nominated Qatar and the UAE as their home venue, while our clubs chose to play in Muscat, Oman, with devastating financial impact for our clubs.
Due to strict visa regulations, our fans were unable to travel to Muscat either, with the exception of a few hundred local residents fans of Iranian descent, Saudi clubs played before thousands of their own fans making a mockery of a "home advantage" for our clubs.
With that in mind, it was understandable that our clubs looked for alternative venues to reduce their financial losses and having more of a "home advantage" so far as spectator support was concerned for the 2018 season.
It is our understanding that our football federation had first contacted Oman Football Association on 11th January for Tractor Sazi's home match against Saudi Arabia's Al Ahli to be played on 12th February. Having followed that initial request on 24th January, Oman FA never responded to Iran's request.
Esteghlal, on the other hand, chose to look for an alternative venue amongst Central Asian countries. So far as we understand, Uzbekistan did not respond to Esteghlal's request. Kyrgyzstan declined due to winter conditions in February and Turkmenistan's artificial pitch was not acceptable to their coaching staff.
With no response from Oman and the ensuing deadline to nominate our hosts, the Iranian Football Federation turned to Qatar Football Association seeking their assistance. Qatar FA responded promptly accepting to host the two games on 12th and 20th February.
However, we have read reports with horror that the Asian Football Confederation has made a unilateral decision on behalf of our two clubs, Tractor Sazi Tabriz and Esteghlal Tehran, forcing them to play their "home" matches in Muscat, Oman, in contrast to the AFC allowing Saudi Arabian clubs to "choose" their desired home venues in Kuwait and UAE for the return matches of the same fixtures.
Both Saudi and Iranian clubs nominated their home venues in the last two seasons as per the ruling of March 2016 when AFC decided that matches involving Iranian and Saudi clubs would be played on neutral territory.
Consequently, the Asian Football Confederation asked both sides of the dispute to nominate their desired home venues. At no point in the last two seasons, did you force one side to play at any given location.
However, there seems to be one rule for the Saudi clubs and another for Iranian clubs in this upcoming AFC Champions League season. This is a clear violation of your own ruling and against the spirit of Fair Play.
Following Qatar's acceptance of staging home matches of the two affected Iranian clubs, the Iranian football federation communicated that decision to you on 30th January. Instead of simply ratifying that decision, you seemed to have ignored that letter.
While Oman had not responded to Tractor Sazi's request, AFC decided to choose Muscat as the venue for both Tractor Sazi and Esteghlal within less than 48 hours of receiving confirmation from our football federation that those two matches would be played in Qatar.
Can you please give us a clear explanation so that we are convinced that this astonishing decision of yours was not the outcome of quick conversations between yourself and officials from the football associations of Saudi Arabia and Oman on 30th and 31st January?
Anything else is simply fabrication of facts that took place behind the scenes and away from the domain of Iranian football officials, the rightful body who should have nominated their desired venue to you, which they indeed did on 30th January.
We have been told that Oman have not responded to Tractor Sazi's written request for their home game of 12th February even after your announcement. Esteghlal never sought to play in Muscat as previously stated earlier in this letter.
We read reports of Saudi football officials' dismay of playing their away matches in Doha in various media outlets on 30th January, despite the Asian Football Confederation's categorical decision to authorise Qatari clubs hosting Saudi Clubs in Doha and vice versa only a week earlier.
Those same Saudi media outlets and even official club social media channels in Saudi Arabia made your official announcement shortly after you had transmitted your decision to Tehran on Friday, which is a holiday in both Saudi Arabia and Iran.
It seems Saudi media and officials had advance knowledge of your decision, which indeed we believe they forced you to make. While the Iranian football officials only saw your official letter on Saturday, 3rd February (working day in Iran), their Saudi counterparts made official announcements a day earlier and shortly after Friday prayer in Saudi Arabia, on their holiday.
You have taken side in this dispute. Instead of using the power of football to help bridge the political gap to at least bring the football communities of Saudi Arabia and Iran closer together, you have widened that gap and inflamed the feelings of football fans against your organisation.
Members of Iran's Veteran Sports Journalists have followed Asian football competitions since their infancy in the 1960s. Our football has been a great part of the Asian football sphere since those early years. The passion of our fans is unrivalled not only in Asia, but also across the whole world.
Those same fans in Iran feel disillusioned by the Asian Football Confederation and regard your organisation a biased one and against them. Will you do the right thing to act as a fair and neutral body to change those three-decade long lingering feelings?
Football is about players and fans. Administrators come and go, but fans will be there at the best of times and worst of times. And these seem to be the worse of times for Iranian fans vis-à-vis Asian Football Confederation's treatment of their clubs.
"One Asia * One Goal" and "Bringing Asia Together" seem hollow slogans given AFC's unfair treatment of our clubs. We respectfully ask you to put those slogans into practice and eradicate the disillusionment we all feel in Iran following this latest episode and unfair decision of yours.
You have allowed Saudi clubs to choose their venues while trying to force Iranian clubs to play at a venue chosen by you, and influenced by Saudi Arabian football officials.
With the first of these two games due to take place on Monday, 12th February, you must respect your own decision of March 2016 whereby you ordered matches involving Saudi and Iranian clubs to be played on neutral territories, to be nominated by both sides and not chosen by the Asian Football Confederation.
You have been entrusted with the running of Asian football across a vast and culturally diverse continent. Politics separates us across our continent while football is one social phenomenon that acts as a unifying force for more than half the world population within the AFC territory.
Please keep politics out of our football to preserve it as the beautiful game we have loved all our lives. Not too much to ask, or is it? Prove us wrong by doing the right thing please."