Dress code protesters under drug influence: Judiciary
February 5, 2018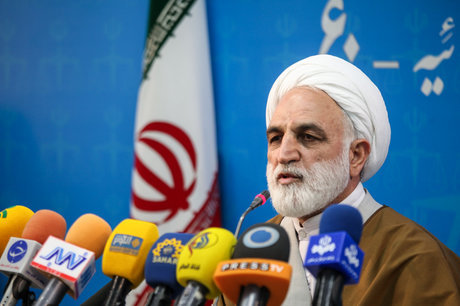 TEHRAN – Judiciary spokesman Gholam-Hossein Mohseni-Eje'i said on Sunday that some of the women who were arrested for protesting the dress code by taking off their hijabs were under the influence of drug abuse.
Mohseni-Eje'i warned families to beware of the moves that influence women to protest the Islamic Republic's dress code, saying some of the arrested women were not aware of what movements they represented by their actions.
There are women in the streets who do not fully conform to the dress code but they are not arrested, he said, adding that those who systematically oppose hijab will face the consequences.
MH/PA