Kimia Alizadeh determined to win gold at Tokyo 2020
February 5, 2018 - 15:15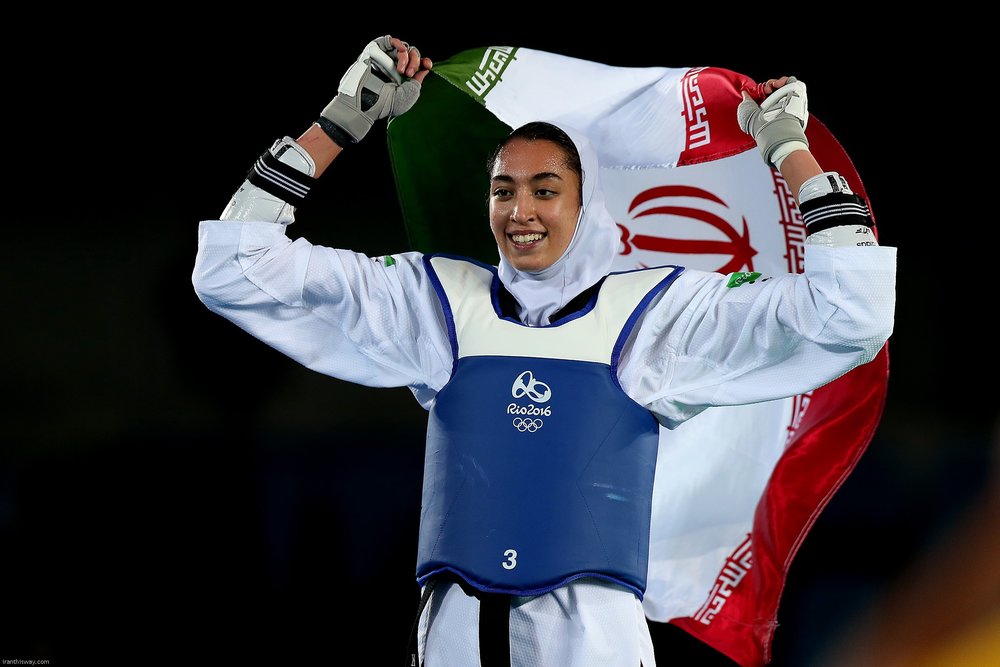 TEHRAN - Iranian taekwondo athlete Kimia Alizadeh says she will participate at the 2020 Tokyo Olympics to win a gold medal.
Alizadeh won a bronze medal at the 2016 Summer Olympic Games. This made her the first Iranian woman to win a medal at the Olympic Games.
"Now, I'm training in the camp far from my family. This time, I'm aiming for gold medal in the Olympics," she told the French magazine Paris Match.
Kimia lost 10kg to participate in the 57kg weight class at the 2016 Summer Olympic Games in Rio de Janeiro.
She found it so hard to lose weight.
"I didn't like taekwondo at all! Then my coach told my mother I would become Olympics champion! So I thought, why not?" Alizadeh told the French journal.
She will return to the taekwondo court after six months on Friday.
Kimia underwent surgery to repair a torn anterior cruciate ligament in September.
Kimia Alizadeh adores her coach Mahroo Komrani, saying she has played a big role in her success.
"Ms Komrani is coaching me since I was a seven-year-old," she went on to say.
Kimia Alizadeh also won a gold medal in the women's 63-kg class at the Nanjing 2014 Youth Olympic Games.
She beat London 2012 and Rio de Janeiro 2016 gold medalist Jade Jones at the 2015 World Championship to win a bronze medal.
Kimia won a silver medal two years later at the 2017 World Taekwondo Championships.