Kimia Alizadeh aims for gold medal at World Taekwondo Championships
June 23, 2017 - 18:2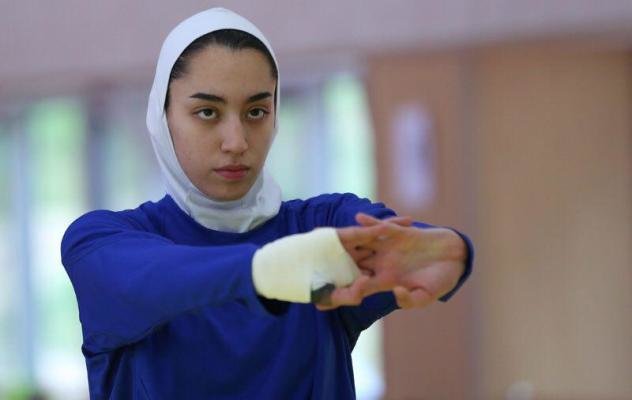 Olympic bronze medallists Kimia Alizadeh hopes to win his first senior gold medal at a taekwondo competition.
She won a gold medal at the Nanjing 2014 Youth Olympic Games and won two bronze medals at the 2015 World Taekwondo Championships in Chelyabinsk, Russia and 2016 Olympic Games in Rio de Janeiro respectively.
After the Olympics, Alizadeh underwent left ankle and knee surgery that forced her to sit out for eight months.
Now, she is ready to participate at the 2017 World Taekwondo Championships and wants to win a gold medal in the prestigious competition which will take place in Muju, South Korea from June 24 to 30.
"I had bad days after surgery and I am fully-prepared for the competition at the moment. I want to win a gold medal in the tournament, that's why I will take part in the competition," the -62kg taekwondoka said.
"I put my trust in God in the competition. I know I have difficult task ahead of me but it's time to win a gold medal for me because I have been working very hard over the last three months," Alizadeh added.
"I certainly gained a lot of experience during the past editions and will focus on winning the gold medal at the world championship," the first Iranian woman to win an Olympic medal said.
Alizadeh has been also selected as flag-bearer for the opening ceremony of the competition.
"I am very happy and I can hold my head up as an Iranian Muslim woman," Alizadeh concluded.
The competition itself will be the largest ever in its 44-year history. The WTF said 969 athletes and 796 officials from 183 nations have registered to participate. The 2009 event in Copenhagen had previously been the largest with 928 athletes from 142 nations.