'Younger Iranian generation is advocate of handcrafted arts'
February 6, 2018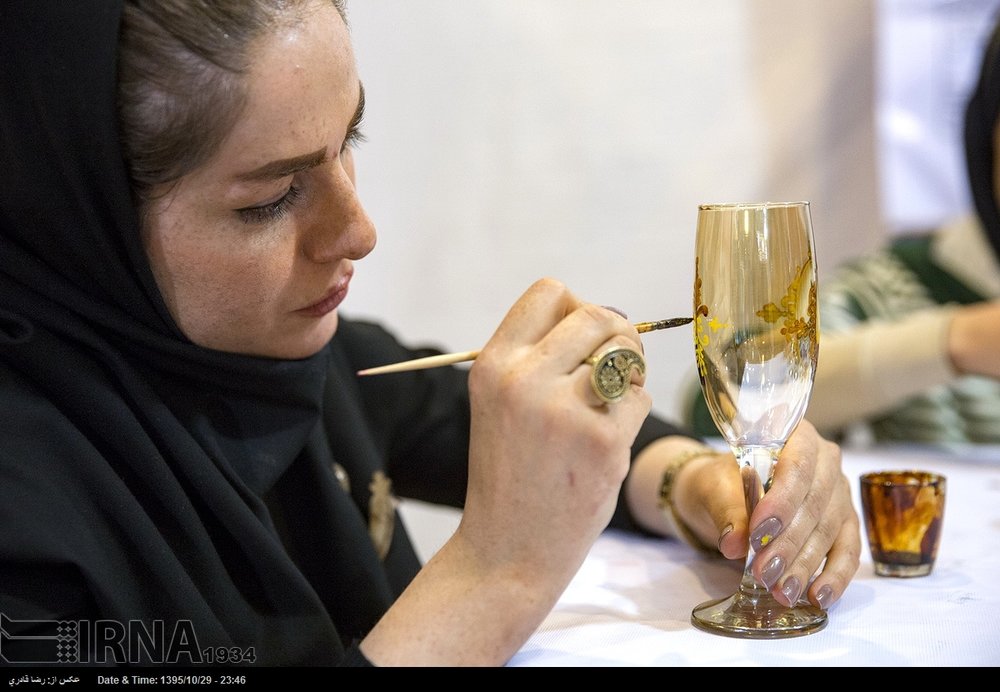 TEHRAN – The younger generation in Iran is advocate of handcrafted arts, said Bahman Namvar-Motlaq, the deputy director of the Cultural Heritage, Handicrafts and Tourism Organization.
"At some time we were affected by repetition in the field of handicrafts, but currently with the emergence of young talented and educated artisans we are witnessing creation of innovative works," ICHHTO quoted Namvar-Motlaq as saying on Sunday.
"Fortunately, Iran ranks first in terms of having the highest number of university graduates in the field of traditional handicrafts and designs," he said.
Sales of handicrafts inside the country have been growing considerably, though there is still a lot to do to reach the desirable point, he added.
The value of Iranian handicrafts exports, excluding suitcase trade witnessed some 70 percent hike in the first nine months of the current Iranian calendar year compared to the same period last year. The progress is associated with generating some 40,000 relevant jobs as well.
Over the past couple of years, dozens of Iranian handicrafts have gained the UNESCO Seal of Excellence.
PHOTO: An artisan paints a glass engraving based on traditional Iranian designs
AFM/MQ/MG