By Afshin Majlesi
'Media should broaden outlook towards handicrafts'
November 5, 2017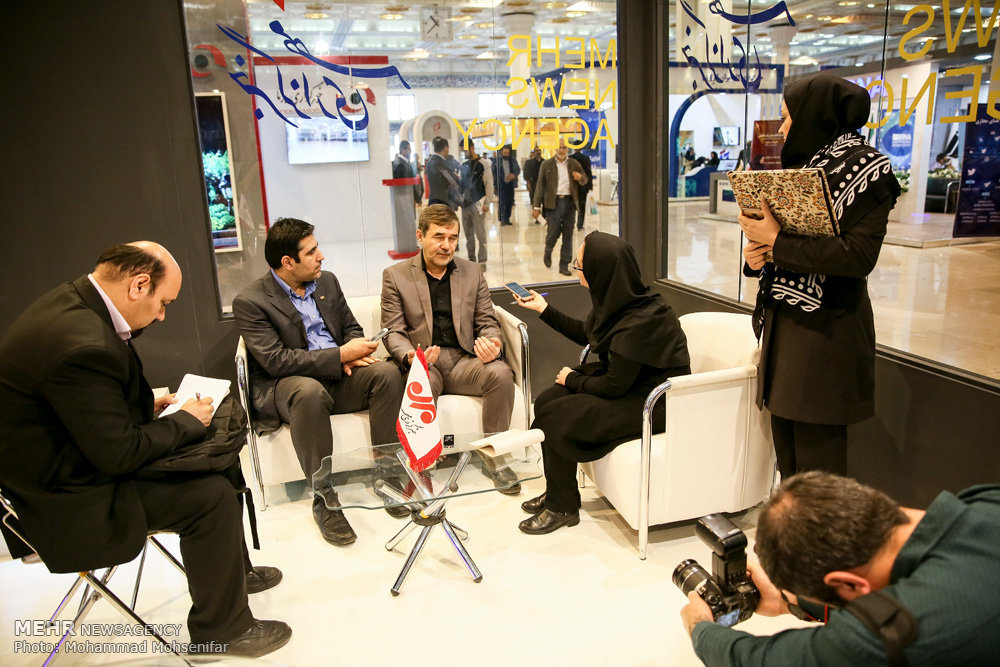 A senior official with the Cultural Heritage, Tourism and Handicrafts Organization urges media to assume an extended role in promoting the "proper usage" of national handicrafts.
Bahman Namvar-Motlaq faults a lack of consumer-supported discourse on how such handmade products can be utilized in modern life and interior designs.
"A majority of media content on handicrafts is production-oriented. For instance, it puts the highlight on artisans or informative material, whereas the focus should shift towards trades and marketing," Namvar-Motlaq said in an interview with the Tehran Times at the 23rd Press Exhibition on Sunday.
Neither national broadcast outlets nor printed media have specific discourse or programs in this regard so that there is a wide gap between the real handicrafts scene in the country and what media reflect, the official added.
"Changes in commercializing and consuming will be followed by changes in opinions," Namvar-Motlaq suggested in an address to the problem.
The official also evaluated "Iranian Home" as a successful approach that offers advantages of traditional handicrafts in modern homes. The initiative made its debut at the 28th National Crafts Exhibition which was held at the Tehran Permanent International Fairground in August.
Referring to Iran's vision for hosting 20 million international travelers annually by 2024, the official said "Based on the vision, the handicrafts sector forecasts up to $1 billion in revenues just through selling souvenirs to travelers."
"If each traveler spends 50 dollars on handicrafts the figure would be added up to $1 billion, though the average sum for buying souvenirs can be even $100 per traveler."
The organization is pursuing various approaches to encourage and facilitate exports as well as catering to domestic demands, he pointed out.
Back in August, CHTHO Director Ali-Asghar Mounesan announced that the country aims to increase the value of handicraft exports per annum to $2 billion by 2021 from currently around $240 million.
In response to a question about possibility of achieving the goal, Namvar-Motlaq replied that the objective can be meet by inclusion of handwoven carpets and rugs as well as traditional jewelries into the definition of handicraft products.
Handicrafts exports from Iran hit a record high over the first four months of the current Iranian calendar year (March 21-July 22, 2017) with 45.4 percent growth in contrast to the same period a year earlier, the organization announced in September.
Over the past couple of years, dozens of high-quality Iranian handicrafts have been honored with the UNESCO Seal of Excellence.
AFM/ MG