Top Iranian handicraft exporters, associates honored
January 25, 2017 - 10:23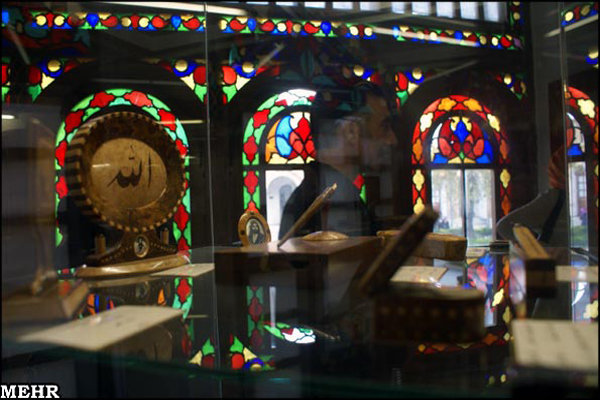 TEHRAN - Top Iranian handicraft exporters and associates, including managers of exemplary online crafts stores, were honored in a ceremony held in Tehran on Tuesday.
Cultural Heritage, Tourism and Handicrafts Organization Director Zahra Ahmadipour, Deputy Director Bahman Namvar-Motlaq, and Handicrafts Exporters Association Director Majidreza Hariri attended the ceremony, among other cultural officials and activists in the sector, according to Mehr news agency.
Amid honorees were Adel Bashiri-Jalal, a major exporter of ceramics and potteries; Seyyed Zia Ziaratnia who exports traditional jewelry; Mohammad-Taqi Mohammadi, a glasswork trader; and Seyyed Morteza Naqibi who runs an online crafts shop.
Addressing the audience, Namvar-Motlaq stressed the need for boosting handicraft exports, highlighting that the annual value of handicraft exports (excluding rugs and carpets) should reach $1 billion as the sixth five-year development plan (2016-2021) has projected.
Elsewhere in his remarks, the official attached importance to the promotion of Iranian crafts in overseas bazaars and marketplaces, particularly in Europe and the U.S.
He put the spotlight on the private-sector potentials as well, urging all the beneficiaries to seize the opportunity provided in the wake of the landmark nuclear deal.
Based on recent statistics compiled by the CHTHO, Iran has exported handicrafts worth around $200 million since the beginning of the current Iranian calendar year (March 20, 2016).
The official figures also suggest that exports of handicrafts have been on the rise over the past three years, witnessing an overall 59 percent of hike.
Over the past couple of years, dozens of Iranian handicrafts have gained the UNESCO Seal of Excellence. For instance, in 2010, a total of 65 handicrafts on various themes including enamel, tile, metalwork, leatherwork, wood carving received the privilege.
AFM/MG